Leatrize ( vet + art )
is creating vet notes
Select a membership level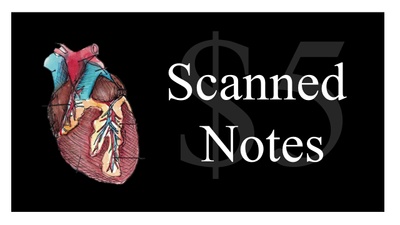 Scanned Vet Notes
🖤 Access on my scanned notes 
🖤Everything in the $1 tier
 🖤 Updates
Digital Illustration & Notes
 🖤 Have access to my Digital Illustrations I don't usually post 
 🖤 Scanned notes  
 🖤 canine and feline MEDICINE POSTER  
 🖤  Updates & work in progress- notes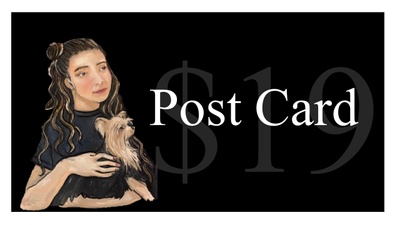 Post card
Limited (20 remaining)
🖤 POSTCARD of my paintings/illustration every month
 
🖤 Have access to my Digital Illustrations I don't usually post 
 🖤 Scanned notes  
 🖤 canine and feline MEDICINE POSTER  
 🖤  Updates & work in progress- notes
About Leatrize ( vet + art )
Thank you so much for checking out my patreon. 


Hi I'm Leatrize, a freshly graduate veterinarian, an artist who loves to make creative vet notes and paintings.

Producing my vet content and art is often time-consuming and can be costly on materials. Finding time for art on top of a full-time vet job felt nearly impossible. I never seemed to have what I needed: I didn't have a studio space, art supplies were costly, etc. Coming right out of college, I was initially shocked at how difficult it was to sustain an independent studio practice on top of a full-time job.

To help finance my activities I did launch my patreon page. My thinking on this is that with just a few people funding me I have to worry less about how I'm going to pay annual bills or justify the time I spend on my projects. The more people help out the easier it becomes for me to work on my content. This means I can update more regularly, improve production quality, create vet/art content, and much more.

I don't expect it to bring in a lot of funding, just maybe enough to pay some of the annual bills I have. Being able to go independent thanks to patreon funding would be a result beyond anything I'm expecting from this.


Your generous contributions will  give justice for all my hardworks, so I can have time and create more artsy notes for your enjoyment and education.

Join me in making more veterinary educational content in creative way. Thank you so much again for all of your support and I hope you have a wonderful day! ❤️

Lots of love
Leatrize


Legal Note: All content published on this Patreon, Inc account is exclusive copyrighted material belonging to Leatrize. Patrons may not distribute or publish any content from my Patreon to MONETIZE . Violation of this will result in legal action, any questions feel free to reach out to Leatrize directly.  
When we reach this goal, I could invest for some tools that could help me in production.

I also would love to learn adobe illustrator, and adobe Indesign
 
3 of 9
Recent posts by Leatrize ( vet + art )
By becoming a patron, you'll instantly unlock access to 63 exclusive posts
By becoming a patron, you'll instantly unlock access to 63 exclusive posts