Liliiac
is creating digital art, cute and creepy things and magic
Select a membership level
Sleepy Bat 🦇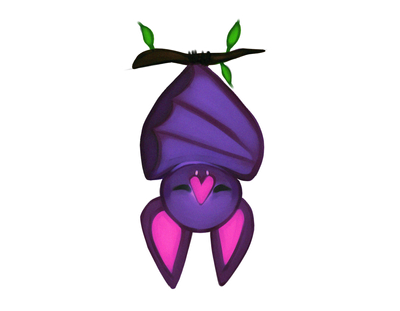 Thank you for supporting me! 💜
With this tier you will get:
🦇 access too all WIPs and sketches 
🦇 you get to vote in polls 
🦇 access to Patreon-only content 
🦇 my thanks and hugs! 
Happy Bat 🦇
Thank you for supporting me! 💜
With this tier you will get:
🦇 access full process videos of all bigger drawings or commissions! 
🦇 Tips, tricks and mini tutorials for digital art!
🦇 downloadable wallpapers! 
🦇 plus everything from Sleepy Bat 💜
Goody Pack! 🦇
Limited (5 of 5 remaining)
Thank you for supporting me! 💜
This super nice goody pack that'll be shipped to you will include: 
🦇 2 handmade stickers
🦇 2 mini prints
🦇 one handmade postcard! 
And of course, everything from Sleepy Bat and Happy Bat!
About
Hi! My name is Mândra but friends call me Mandy, or you might just know me as Liliiiac.
Art has been a huge part of my life for as long as I remember, and I love putting my time and soul into it. However! Drawing is just a hobby for me. Yes really, and I'm a self taught artist too. 
What I really do is... music! Opera to be more specific. I'm a soprano and still a student (last year of my Masters degree). The truth is, if you thought art is hard and takes a lot of effort and practice, well let me tell you that music, in the professional way, is maybe even harder. Lots of hours to practice, to study and learn, investing in schools and teachers, competitions, tons of failures but just as many victories, building up the courage to perform in front of masses of people... all of this is a rollercoaster. And only the best of the best get to the top. 
To me this is what I want for my future, but since I'm spending about 6-12 hours almost daily studying, practicing and going to classes I don't have enough time for a decent job. And this is why I wanted to open this Patreon page, to put my hobby to use so i can fuel my future lifelong career. Is is worth it? I assume you that it is, every drop of sweat and tear and every sleepless night and full of emotions day. 

And if you do decide to support me, I can only show you the most profound gratitude and shower you with appreciation!!! And of course offer you the content I make. So again if you decide to, thank you so very much! 
Getting to this goal would mean that:
1. I'll have to worry less about money every month!
2. I'll be able to upgrade the quality of my content and goody packs! 
And of course all thanks to you!! 
1 of 2
By becoming a patron, you'll instantly unlock access to 7 exclusive posts
By becoming a patron, you'll instantly unlock access to 7 exclusive posts