Little Record Girl
is creating art, cosplays, music and videos.
Select a membership level
Quaver
10% discount off commission rates (Voice Over/Composition/Vocal/Art,etc), for any project, gaming or otherwise. Just tell me you're a patron when contacting about a project, and the discount will appear in your invoice.
Access to the previous rewards, as well as the ability to vote on music and cosplay polls and your name or internet alias will be credited on YouTube videos.

You will also be granted access to request what I illustrate, cover musically or create videos on. 
About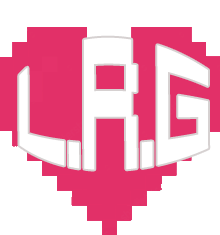 Hey there!
I'm Rosalie, also known as
Little Record Girl!~
Profile & banner art by: Sven Leswell.
I'm a twenty-something year old, professional vocalist and composer, who trained in Scotland, gaining a 2:1 Honours Bachelors of Arts in Music while also focusing my studies, when I could, on game audio and its development.
Since graduating, my aim in life is to use my talents to be involved within the creative industries, helping to create short films, animation, video games and more. My dream is to enable myself to find work within the gaming industry specifically, while being able to do my freelance work on the side.
Due to my background in vocal training, I've had opportunities to get involved with voice acting, working with notable people within the gaming industry such as Solid Audio Works, and have a game release in 2018 where I play a titular character, and have also lent my voice to phone apps and short films.
I started cosplaying in 2010, with my first convention being Auchinawa 2010, and have just recently began to make my cosplays from scratch. Although I don't want to compete in cosplay competitions or become a seamstress, cosplaying has enabled me to network within the gaming industry and is a fantastic way to promote myself, as well as a great way to have fun and share my love for all things nerdy.
As you may know, working in the creative industries is hard work, especially when it comes to making a living from it. I'm still at the beginning stages, and so pledges would enable me to expand my career and career opportunities. 
I have recently moved to Glasgow, in Scotland, to be closer to family and friends, but that meant leaving my old job. I am currently unemployed and so I lack the funds I'd normally have to put into my freelance work. Pledges would allow me to gain that funding again, and expand on what I did in the past and can do in the future.
Thank you for taking time out of your day to visit my Patreon page, and a big thank you to those who wish to pledge to my work. I want nothing more than to improve on my skills and create content that you'll enjoy.
I'm new to Patreon and so if you have any suggestions or advice on rewards, please contact me!
Vocal tracks (Covers and originals, as audio files and videos)
Compositions 
Cosplays (Tutorials, Progress, Photoshoots, Videos.)
Art (Digital and Traditional)
Prints
YouTube Videos
Your pledges would allow me to be more financially stable overall, which would result in more time being spent on creating content to begin with.
They would also allow me to upgrade my audio equipment, afford mixing facilities for my original music, transport to perform gigs, materials to create more cosplays and equipment to improve my video content.
Reaching this goal would enable me to purchase the Huion Kamvas GT-156HD V2, a display graphics tablet that allows you to draw on a tablet as if you were drawing onto a page. 

This would greatly improve my illustration and my editing, to the point where I could go commissions for patrons and as a whole.
1 of 2
By becoming a patron, you'll instantly unlock access to 22 exclusive posts
By becoming a patron, you'll instantly unlock access to 22 exclusive posts
Recent posts by Little Record Girl