Lindsay Rogers
is creating Illustrations, Fanarts, Comics and More!
Select a membership level
For the doggies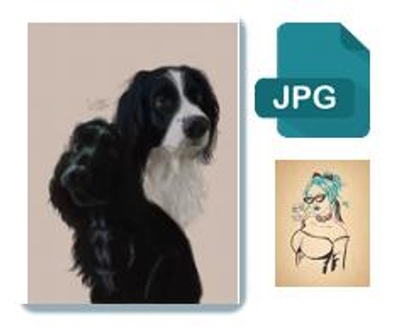 Thank you!
 For $1+ you'll receive the following: 
Weekly pics
Sketches
High res jpegs
Can suggest fanart characters
Art Updates
Monthly wrap ups
For the Flerken!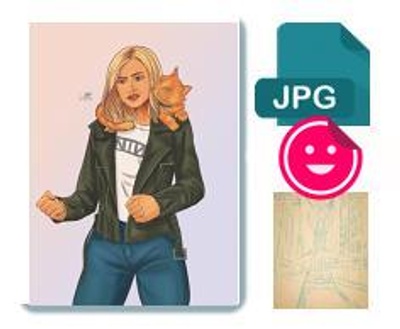 Thank you so much! 
For $5+ you'll receive the following: 
The above $1 content. 
Monthly sketches & doodles.
You can vote on the suggested art!
I'll share insight into my creative process.
Process gifs and sneak peaks.
Offer only:
Personalised message!
Easter specials.
Shout outs on social media.
1xCharacter mid-waist sketch..
All standard $10 perks during offer. 
My $10+ Sticker design jpg. 
For the witches!
Thank you so much! 
For $10+ you'll receive the following: 
All of the above $1 + $5 content
Will it get lewdy nsfw?...I'll consider it.
Sneak peaks of current ponders or ideas.
Questions & answers session access.
Offer only:
Personalised message!
Easter specials.
Shout outs on social media.
1xCharacter mid-waist sketch.
Sticker design jpg. 
1x free sticker only if I reach 30+ patrons/or $50+month.
About
Hey there and welcome!
My name is Lindsay
, and I am a British lady who has self-taught herself art since 2017, so that is why I am here; to make art. Art is rather therapeutic for me, and something I truly enjoy sharing with you. You are hereby invited to become part of my Patreon community, and be that seed that helps it grow. Now, you may be asking yourself some of the following:
What is this here Patreon thingy?
This is a lovely platform merging a tip jar with VIP access. You are known as a Patron, and you get exclusive rewards for joining my community. It might be you just enjoy my work and want to give me a tip, or actually want to gain access to the rewards given out. It might be behind the scenes information, HD files, sketches, insight into my creative mind, and more! These perks vary according to how much a person tips me, and can be seen in the right-hand Tiers. 


Why should you support me?

 I am currently trying to climb the self-employment mountain to become a full-time freelance Digital Artist. The thing about climbing is that it's easier with someone there to reach out a hand, and that is where you come in. My art focuses on strong women, cheekiness, comics, animals, and the supernatural. I am greatly inspired by 80s and 90s shows, Sailor Moon and comic based films. I want to do more art focusing on Mental Health as I suffer myself from Issues, and would love to explore that more. So if you this is something you enjoy or would like to become part of, consider joining me! 
How to join and get the rewards!
If you decide to join me, you sign up - which is free and simple to do. You will get charged the 1st of each month and rewards are posted swiftly after. This means you don't get billed right away, and posts are tagged according to tiers to allow each tier group access to selective post content. You can post in the community link any time, comment on posts, send me messages, etc any time. 
Am I running any current projects?
I am trying to work on a couple of things, one of which may get a Kickstarter Launch in the near future. I'm hoping to work more on this when I get time and financial capability. Stay tuned, spoilers may be given for my $10 Tier Patrons. 
Thank you, friends!
My Patrons are my new friends, you are here giving me strength and support when I need it the most. You can also check me out at me
official site
,
Twitter
,
DeviantArt
, or
Instagram
. 
You can also
visit my shop!
This magic number will put a big dent in paying my bills, which means less stress for me, and more art for you. The magic art fairy has all these ideas to share with you. 





1 of 1
By becoming a patron, you'll instantly unlock access to 105 exclusive posts
By becoming a patron, you'll instantly unlock access to 105 exclusive posts
Recent posts by Lindsay Rogers