LMK Entertainment Group
is creating SERIES, FILMS, AND LIVE EVENTS
Select a membership level
Official Member of LMK Family & Patron
Customized "Thank You" video from Latasha Kennedy
 Advance monthly email updates about LMK projects and events! 
Access to our patron-only page - where you can engage with the LMK team
Peek Behind the Scenes with LMK
All rewards above included, plus...
Access to select bloopers, outtakes, and behind-the-scenes footage. 
A Discounted Ticket to LMK Entertainment Group special events and screenings
Personalized Video Message
Wow! Thank you for your generosity! We don't take this contribution for granted. You will receive:
Bi-weekly receive an inspirational video from Latasha Kennedy
Exclusive, free access to live streams of LMK Events only on Patreon
Includes all rewards mentioned above
About
Hey there! 
I'm Latasha Kennedy, filmmaker, screenwriter, and actress working out of Washington, DC and New York City. I'm also the CEO & Chief of Content at LMK Entertainment Group. I'm thrilled to share more with you about the vision at LMK, our team, and our enthusiasm about creating engaging content that makes you go, "YESSSSS!" 😩🤩
We started in 2017 with my short film, 
ONE LAST GOODBYE
, a story that explores the impact that suicide has on loved ones left behind. Because of dope folks like you, we were able to create a beautiful film that is still being so well received in the festival circuit in the US and around the world. We've won several awards including 
BEST FEMALE DIRECTOR BRONZE AWARD
(Independent Shorts Awards),
BEST DUO
(Oniros Film Awards),
SEMI-FINALIST
 (European Cinematography Awards), and 
SEMI-FINALIST
(New York Cinematography Awards). The lead actor of the film has won the
BEST ACTOR AWARD
(DC Black Film Festival), 
BEST ACTOR SILVER AWARD
(Independent Shorts Awards), and the 
BEST ACTOR
AWARD
(Queen Palm International Film Festival) for his performance in the film.
SO. AMAZING!

Totally worth a dance break!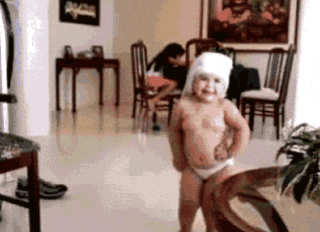 The process of creating that important project gave us an opportunity to connect and collaborate with some of the most talented, generous, and amazing people who love and specialize in various areas of filmmaking. Over the past two years, they have become a part of the LMK family - and together we are building something really special together.
Like you, they love good storytelling and love to inspire others to live their best lives. Like you, they want to see themselves, their kids, friends, nephews, and nieces leap for their dreams and attain a level of joy that transcends good and bad seasons. Like you, they want to see authentic stories told in ways that are representative of the authentic yet flawed, imperfect yet perfect ways in which we are human; and that celebrates people of color, their stories, and their impact on society, in culture, and within their communities. That's dope, thoughtful, and feels good to us - and therefore, that's how we approach storytelling.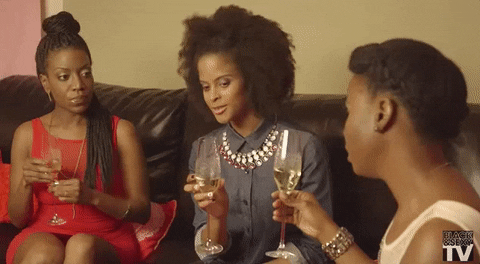 Additionally, we want to host live, fun, entertaining, and family-friendly events that every member of the family would enjoy! Workshops, masterclasses, showcases, and more are all being developed. We're not leaving anything on the table! We're putting in work for you - and it's LIT!
JUST SO MANY THINGS! 

Let's take another dance break! 😁

Ayyyye!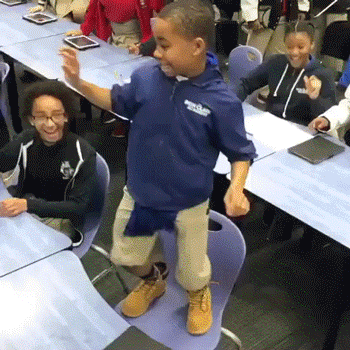 We're so proud of what we've done together. But we have more stories to tell! With so many dynamic projects in the wings, we continue to need your support and partnership. When you contribute, you will help us to continually create high-quality, dynamic series, films, as well as host live events that keep our compass for dope storytelling as our focus.  
By contributing you'll assist us in conducting our writer's room sessions, hiring actors, directors, cinematographers, crew, editors, music composers, and locking film locations, gear, permits, and supporting our staff and writers.

If you'd like to see and be inspired MORE by content that cuts through the "noise" and inspires you to get up and LIVE, please support us and CONTRIBUTE! 

Your generosity is greatly appreciated. Whether you make a monthly contribution of $100 or $5, you will be a part of putting a lot of good vibes into the world.

Become a
patron
of LMK ENTERTAINMENT GROUP today and become an official member of our family! 
Thank you so much!
With gratitude,
Latasha
First Goal: $1000

We're in the process of creating a series about young African American women who have recently graduated from college or have been in the job market for under five years! Our first order of business is to lock in our gear for the shoot. Your partnership helps us grab a great camera and other gear needed to produce a high-quality series!
1 of 1
Recent posts by LMK Entertainment Group