Lost in Zeros And Ones
is creating a platform disclosing forgotten musical gems from this century
Select a membership level
The Beat
The first line of support
☑️ Get access to all exclusive patron-only posts containing the forgotten musical gems from the 21st Century. Including background story, Spotify link and handy purchase info. 
The Bass
Enhance your endorsement
☑️ Receive the monthly
Lost in Zeros and Ones
newsletter. Including an overview of all the latest showcased music
☑️ Get access to patron-only posts with newly released songs that are already under the radar. 
☑️ Also includes The Beat reward.  
The Melody
Limited (50 of 50 remaining)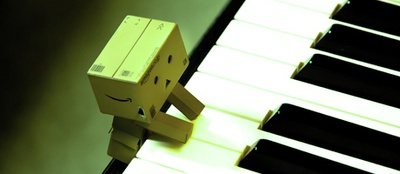 Let's mix it up a little bit more
☑️ Every Lost in Zeros and Ones mixtape will be made downloadable to you for personal use.
☑️ Become part of the Polling patrol. Influence the musical course of the platform.
☑️ Includes all previous rewards.
About
Here it is: a dedicated online project disclosing forgotten musical gems from the 21st Century.
Since the dawn of internet many great songs have dwelled into a vast binary ocean.
Lost in Zeros and Ones
wants you to rediscover outstanding music that went missing in those digital waves, through blog posts, mixtapes and even personalized playlists. The database contains over 10,000 noteworthy songs, covering genres like alt-pop, electronica, folk, indie and future soul.
A taste of the music
: 
Coastal Cruising '18 - breezy spring grooves
Sheer Serene '17 - last year's overlooked dream pop
Mind The Mixtape! - fresh eclectic smoothness
This project is the brainchild of me: Alex (Hi, there!) For many years I've hosted shows on Dutch national radio. The stations that I've worked for can be compared to
BBC Radio 1 and 6
. From 1999 on I've been discovering and collecting tunes from many different corners of the world wide web. When internet got in full swing musical talent emerged like a Cambrian explosion and it hasn't stopped since. The downside: many promising artists and songs go unnoticed in the humongous amount of monthly releases. I spent nearly a year to reorganize and update my music library with these unkown gems and now it's time to share!
So what's the goal? Well, why not make
Lost in Zeros and Ones
a community of music lovers that can revive forgotten songs from the near past? How cool will it be for artists to surprisingly get some well-deserved attention for their work? If you'd like to be part of that experience, then join me on Patreon while the platform unrolls. Your support will be music to my ears. Then please lend me yours.
First goal is to keep this platform up and running
Disclosing the database with newsletters, blog posts, mixtapes and personalized playlists takes a certain amount of time. Hitting this goal would ensure the following structural output:
▶️ 3 patron-only posts a week
▶️ 2 mixtapes a month
▶️ 1 newsletter per month
▶️ personalized playlists  
1 of 1
By becoming a patron, you'll instantly unlock access to 14 exclusive posts
By becoming a patron, you'll instantly unlock access to 14 exclusive posts
Recent posts by Lost in Zeros And Ones