Magpiepony 
is creating Pony Videos
Hello my lovely supporters~

I just want to take a moment to be real with you here. When I first began "Magpiepony" the channel I had no idea what to expect, and I remember that my goals for PTS were 10,000 views for the first one and 5,000 views for every other installment after that. Never in my wildest fantasies could I have predicted I would be where I am now. Youtube and Pony has forever changed me. It has helped me to embrace the parts of myself that I once wanted to hide or felt wasn't good enough. It taught me that passion is still celebrated in the world, and while no one is perfect, I strive to put my passion into everything that I do. But, on the flip side, the youtube game is often treacherous in that it's never a constant and never a guarantee. I would be lying if I said I didn't have significant anxiety over my channel and videos because finding that balance between time, passion, and product is often difficult and rarely a 'home run.'

So why am I blathering on about this to you? Well, to be honest, I have a tendancy to over-think things. And this patreon is something that I've always over-thought. I thought that I would have to spread myself thin and offer all these rewards in order for people to even want to support me... but I was wrong. I've had so many wonderful people express to me the desire to support my work regardless of 'prizes' and 'rewards'. And I think I realized that the stress I was creating for myself over this patreon wasn't helping me and it certainly wasn't helping any of you. So this time, I'm just going to make this simple. This is me. No more raffles or gimmicks, no more prize tiers or showboating because honestly I think my fans and my friends would rather I spend time creating content then trying to spread myself thin. 

Supporting me means you help keep this journey going, despite Youtube and despite all the uncertain things in life. That's not to say my patrons will just be forgotten, hell no! Patrons will be able to see some content before it airs, read personal blogs by me answering patron questions and/or discussing content both past and future, and maybe if people really want it, I might consider opening up a patron-only chat on a platform like Discord or Skype where everyone can feel free to hang out, laugh and have a good time. I hope that I make all of you proud and I hope that you will consider supporting me and the work that I do. Thank you <3 -Magpie

(Side note: to all past patrons who do not see this update prior to being charged and do not agree to these changes please message me and I will personally make sure to make things right!)
Princess Twilight
Friendship truly IS magic, even this much support speaks volumes.
Princess Cadance
Love is in Bloom for those who double their friendship to show their support
Princess Luna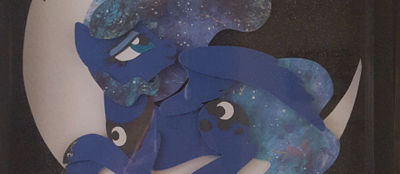 The serenity of the night will comfort you for being so incredibly generous <3
Princess Celestia
The sun smiles on you brighter each day, my sincerest thanks to your amazing support
Princess Big Mac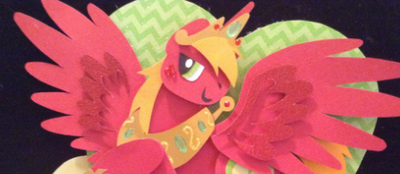 I am in awe and forever indebted to you. How could I ever thank you for this support? If there's ever anything you would need from me, or a question you want to ask, I am more than happy to oblige. You are a god-send to me :')
Hello my lovely supporters~

I just want to take a moment to be real with you here. When I first began "Magpiepony" the channel I had no idea what to expect, and I remember that my goals for PTS were 10,000 views for the first one and 5,000 views for every other installment after that. Never in my wildest fantasies could I have predicted I would be where I am now. Youtube and Pony has forever changed me. It has helped me to embrace the parts of myself that I once wanted to hide or felt wasn't good enough. It taught me that passion is still celebrated in the world, and while no one is perfect, I strive to put my passion into everything that I do. But, on the flip side, the youtube game is often treacherous in that it's never a constant and never a guarantee. I would be lying if I said I didn't have significant anxiety over my channel and videos because finding that balance between time, passion, and product is often difficult and rarely a 'home run.'

So why am I blathering on about this to you? Well, to be honest, I have a tendancy to over-think things. And this patreon is something that I've always over-thought. I thought that I would have to spread myself thin and offer all these rewards in order for people to even want to support me... but I was wrong. I've had so many wonderful people express to me the desire to support my work regardless of 'prizes' and 'rewards'. And I think I realized that the stress I was creating for myself over this patreon wasn't helping me and it certainly wasn't helping any of you. So this time, I'm just going to make this simple. This is me. No more raffles or gimmicks, no more prize tiers or showboating because honestly I think my fans and my friends would rather I spend time creating content then trying to spread myself thin. 

Supporting me means you help keep this journey going, despite Youtube and despite all the uncertain things in life. That's not to say my patrons will just be forgotten, hell no! Patrons will be able to see some content before it airs, read personal blogs by me answering patron questions and/or discussing content both past and future, and maybe if people really want it, I might consider opening up a patron-only chat on a platform like Discord or Skype where everyone can feel free to hang out, laugh and have a good time. I hope that I make all of you proud and I hope that you will consider supporting me and the work that I do. Thank you <3 -Magpie

(Side note: to all past patrons who do not see this update prior to being charged and do not agree to these changes please message me and I will personally make sure to make things right!)
Recent posts by Magpiepony
Princess Twilight
Friendship truly IS magic, even this much support speaks volumes.
Princess Cadance
Love is in Bloom for those who double their friendship to show their support
Princess Luna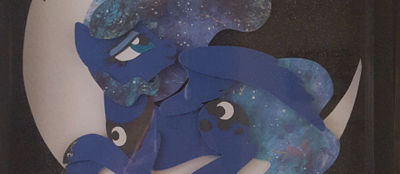 The serenity of the night will comfort you for being so incredibly generous <3
Princess Celestia
The sun smiles on you brighter each day, my sincerest thanks to your amazing support
Princess Big Mac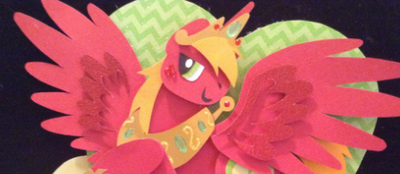 I am in awe and forever indebted to you. How could I ever thank you for this support? If there's ever anything you would need from me, or a question you want to ask, I am more than happy to oblige. You are a god-send to me :')