Malkah Norwood
is creating Set-Apart Music and Meditation
Select a membership level
Cheerful Givers
Limited (3 remaining)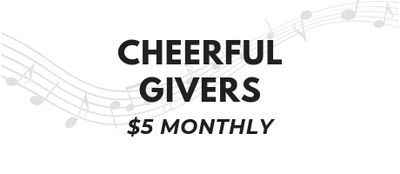 Join Cheerful Givers!
SAMM contribution includes...
Your name in the credits of my next video!
NEW Psalm of the Day
FIRST LISTEN to select Set-Apart Music and Meditation before public distribution release (iTunes, SoundCloud, YouTube etc.) 
Provide a monthly Freewill Offering for music operations
Generous Givers
Limited (9 remaining)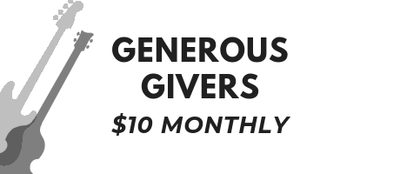 Join Generous Givers!
SAMM contribution includes all previous perks plus...
Unlock (2) two Soundcloud 1-minute snippets of exclusive (2020) SAMM selections
Provide generosity for simple musical utilities
Abundant Givers
Limited (5 remaining)
Join Abundant Givers!
SAMM contribution includes all previous perks plus...
Unlock (3) three Soundcloud 1-minute snippets of exclusive (2020) SAMM selection
Provide generosity for production materials and resources
About
Pilipiyim (Philippians) 2:1-4


"If, then, there is any encouragement in Yahoshua The Messiah, if any comfort of love, if any fellowship of Spirit, if any affection and compassion, make my joy complete by being of the same mind, having the same love, one in being and of purpose, doing none at all through selfishness or self-conceit, but in humility consider others better than yourselves. Each one should look out not only for his own interests but also for the interests of others."
Shalom! (Peace, Prosperity, Tranquility, Harmony...).
Thank you for visiting and showing interest in my Patreon campaign!
WHO IS MALKAH NORWOOD?
 I am a singer/songwriter and artistic creative of original music
for the Disciples and Companions of Yahoshua Ha'Mashiach (The Messiah)
to accompany a journey to righteousness using The Holy Scriptures as a foundation for sacred and spiritual reflection.
WHAT IS SET-APART MUSIC AND MEDITATION?
 Set-Apart Music and Meditation (
SAMM
) is
created for sacred listening and spiritual rumination through Hebraic biblical living and thinking.


WHAT EXPERIENCE DO YOU HAVE? I have 20+ years of learned experience as a singer/songwriter with some training and mentor guidance. I am knowledgable in music/media equipment and encompass an eager desire to serve YHWH and His beloved ones. Through the expression of music, I have dedicated my skills and artistic craft to YHWH's standard of personal living translated towards service to others.

WHAT ARE YOU CURRENTLY WORKING ON?
I am working on new music and meditation pieces and have already completed several potential tracks for the next musical endeavor.
 I currently curate both free and affordable access to these musical contents professionally licensed, sold, ad-free and available on social media platforms
such as 
YouTube
, 
Soundcloud
, 
Bandcamp
, 
ReverbNation
, and other popular music-streaming,
 iTunes
and 
Spotify
included.
WHY DO YOU CAMPAIGN LIKE THIS?
 As a professional musician, there are several phases of quality album production such as recording, promotion, and distribution that I produce and organize all of which I am requesting of 25+
willing and committed donors
to assist in.
HOW CAN I HELP?
 As with every great vision and work,
funding and a commitment are major components in assisting the transfer of ideas into a working, shareable, and completed product.
By choosing one of the several tailored tier groups, the projected goals and its motivations are promised to come to fruition more swiftly and with surety. One example of such contributions properly utilized are the hired musicians accompanying me in my latest performance live in Israel (see 
here
).
WILL MY CONTRIBUTION MAKE A DIFFERENCE?
100% of your freewill commitment provides the overall tools and resources.
Your generosity in becoming a
SAMM
Patreon contributor of any tier option today will also support upcoming endeavors both studio-recorded and live also for non-Patreon 
SAMM
 supporters and audiences to enjoy worldwide.
Alas, all of your prayers, encouragement, and contributions are greatly edifying and appreciated by myself and everyone closely involved. HalleluYAH to The Creator of the Universe, Yahweh, and The Holy One of Yisra'el, Yahoshua Ha'Mashiach (The Messiah), for allowing Ruach Ha'Qodesh (The Holy Spirit) to manifest its pure inspiration and blessings into our gifts and resources as we rededicate our sacrifices unto The One who gave to us first! Thank you for your continued support and may YAH inspire 25+ givers to make a difference on behalf of Set-Apart Music and Meditation this day!


Ahavah (Brotherly Love),
MALKAH
NOTICE: All copyright content and media shared privately or publicly on this site platform may not be transferred, redistributed, or otherwise duplicated in any form without the expressed written consent of its original owner. All rights reserved. Copyright ©Malkah Norwood

Start-Up Phase:

Generate consistent operational income
Correspond with musical entities
Set recording logistics

***Limited spaces per tier***

Enjoy ad-free listening on YouTube.

MALKAH album is now available!
Business Inquiries:

[email protected]



1 of 1
By becoming a patron, you'll instantly unlock access to 101 exclusive posts
By becoming a patron, you'll instantly unlock access to 101 exclusive posts
Recent posts by Malkah Norwood