Mark Chen
is creating Practical Fitness and Health Knowledge
Select a membership level
That "One Drink" per Month
It's about Supporting me and you.
You want to support and that's awesome. I love you right back.
As a result I'll give you access to my deepest and darkest secrets. 
- Or maybe, start with secrets regarding Fitness and Health and see where that goes. In all seriousness, thank you, your support is one step closer to a world of Peace and Fitness.
That "One more drink" on the Saturday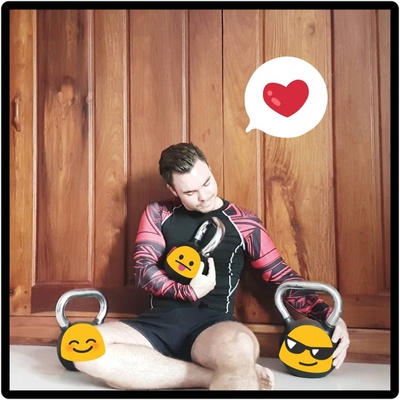 You want to support the Fitness Family
My deep and dark secrets are not enough. You want to get to know your OWN secrets. You embark on a journey to explore your own body to become a better version of yourself. Together we face our restrictions, challenges and obstacles and overcome them as we take on the world of Fitness. HOOO-AAAH!!!
It's about the BIGGER picture
Sokvat is a "blind man with a vision", as he so beautifully put himself. He might be lacking sight but makes up for it in amazing healing talents. His magic massages help others shed their cocoon of tightness. But he needs help. I'm working with him intensively but he can barely sustain himself financially. Your support will go to his education, a portable massage chair, and hopefully, eventually, he will be able to help others the way we are helping him.   
Sure, it's about supporting my work and you becoming the best you can be. For yourself, but also for others. By supporting the bigger picture, you'll be helping out my main student and one of the most inspiring young Cambodians I have the honor of knowing. And we'll be happy to introduce you to him.
About
My ultimate mission is to make an impact in the lives of the people I work with. I want them to become a better version of themselves so they can be better to the people they spend their lives with.
I want to motivate and inspire them so they can start inspiring others too.

In my training sessions I want to use the opportunity to have my clients think and behave outside the box. Try new things, new types of training, different exercises and play around to get them out of their comfort zone. I want them to experience that it is OK to sometimes feel uncomfortable if that makes them grow as a person


Sokvat has been amazing in helping me help clients. I screen and assess the muscles that need work and he uses his magic hands to release any tension that shouldn't be there. Thing is, he needs a more comfortable place to work with so I'm trying to get him his very own Portable Massage Chair. It's selected and ready to get ordered, we just need some support.
1 of 1
By becoming a patron, you'll instantly unlock access to 73 exclusive posts
By becoming a patron, you'll instantly unlock access to 73 exclusive posts
Recent posts by Mark Chen