Mark Thorpe
is creating a Solo Expedition to Identify an Unknown Jungle Cat
Select a membership level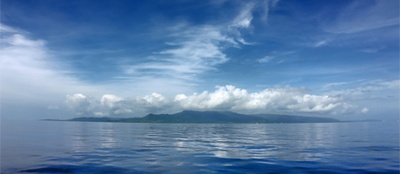 Wilderness Explorers
This is the foundation of supporters, those who provide the basis on which the success of this undertaking can be developed.
Expedition Partners
Limited (750 remaining)
Expedition Partners are valued team members whose input and support doesn't go unrewarded.
Production Team
Limited (250 remaining)
Being a vicarious cog in the production team offers a sense of 'Team' for those willing to support this World's first filming endeavour.
About Mark Thorpe
Have you ever wanted to be a part of a Worlds first? Something related to the Natural World? How about vicariously embarking on a wildlife expedition into dense jungles of a little known island to try and discover just what the mystery cat species is that is said to prowl the undergrowth? Well that's what I aim to do. Care to join me? 
Who Am I?
Firstly I'd like to thank those of you gracious enough to consider supporting this endeavour. My name is Mark Thorpe, I'm an Emmy Award winning wildlife cameraman and landscape photographer. I've been involved with mixed media imaging in these realms for the past 25years. My specialist area of imaging relates to the natural spaces of planet Earth hence the name used to promote my online imaging presence. A play on the words to engage the viewer into experiencing all there is about the magic of our natural World,
SEAWILDEARTH.
In my professional undertakings I have worked with a diverse array of clientele such as National Geographic, Twitter, YLE Finland, World Wildlife Fund, SBS Korea, Channel 7 Australia, EarthTouch South Africa, Evergreen Films USA, SKII Cosmetics and the Japanese National Tourism Organisation to name a few.
I'm currently based on the Japanese Island of Okinawa where I offer a range of photographic services under the business name of 'OkiTog'.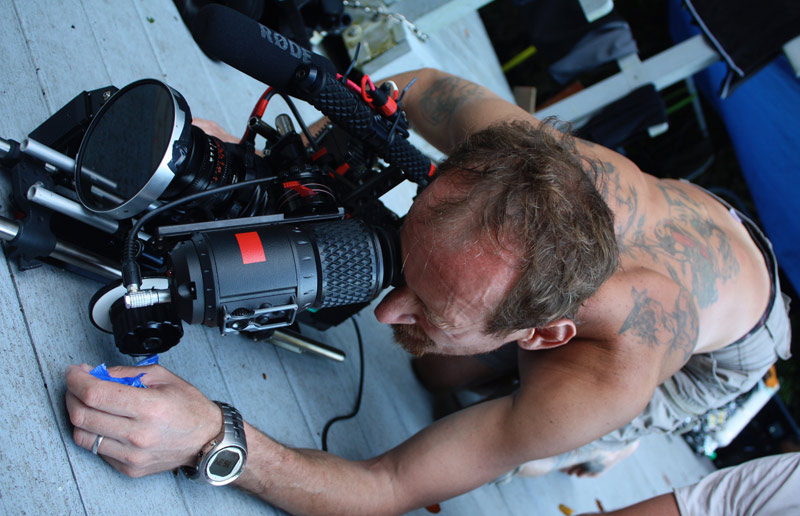 On location: Jellyfish Lake, Rep. of Palau during filming for Great Migrations.
With the response I get to my imaging and short films I know that there is a core element of folks out there to which my work appeals. It is this core element that I seek to reach via Patreon. We all look to accomplish something that truly stands out as the pinnacle of our journey through life. This is mine...
My first real taste of Iriomote. Deep in the heart of the island on my way to Mayagusuku Falls.
What's The Aim Of This?
This venture will only be possible with the gracious support of folks, like you, who have a deep seated fascination with all things natural and wild. I believe there is a natural yet inquisitive fascination in the majority of us relative to our surroundings, and more importantly our natural 'neighbours'. I often find myself wondering about my surroundings, investigating them in the hope of encountering the wildlife therein. 
I live in a naturally diverse and wildlife rich region of Southern Japan, Okinawa Island. Blessed with great weather and dense jungles, known locally as the 'Yanbaru' located just one hours drive from my apartment. It is the gateway to a green wonderland inhabited by a myriad of endemic and, sadly for the most part, endangered array of wildlife species.
This however is not the main focus of this project. There is an island in this neck of the woods reached via a forty minute flight and an equally lengthy ferry journey. It is an island in the Okinawa prefecture only second in size to the main island of Okinawa. Unlike the tourist hub of the latter the island of Iriomote has no airport, no real tourism infrastructure and no desire for real change. It's rolling hills and mountainous peaks consist primarily of dense jungles. Its inhabitants are predominantly subsistence farmers with some making a living as nature and hillwalking guides and a few people simply wanting to get away from the hustle and bustle of mainland Japan. It has but a few Kilometres of paved roads throughout its 240sq/km landmass and supports a local population hovering around 2,500 souls. It is pristine.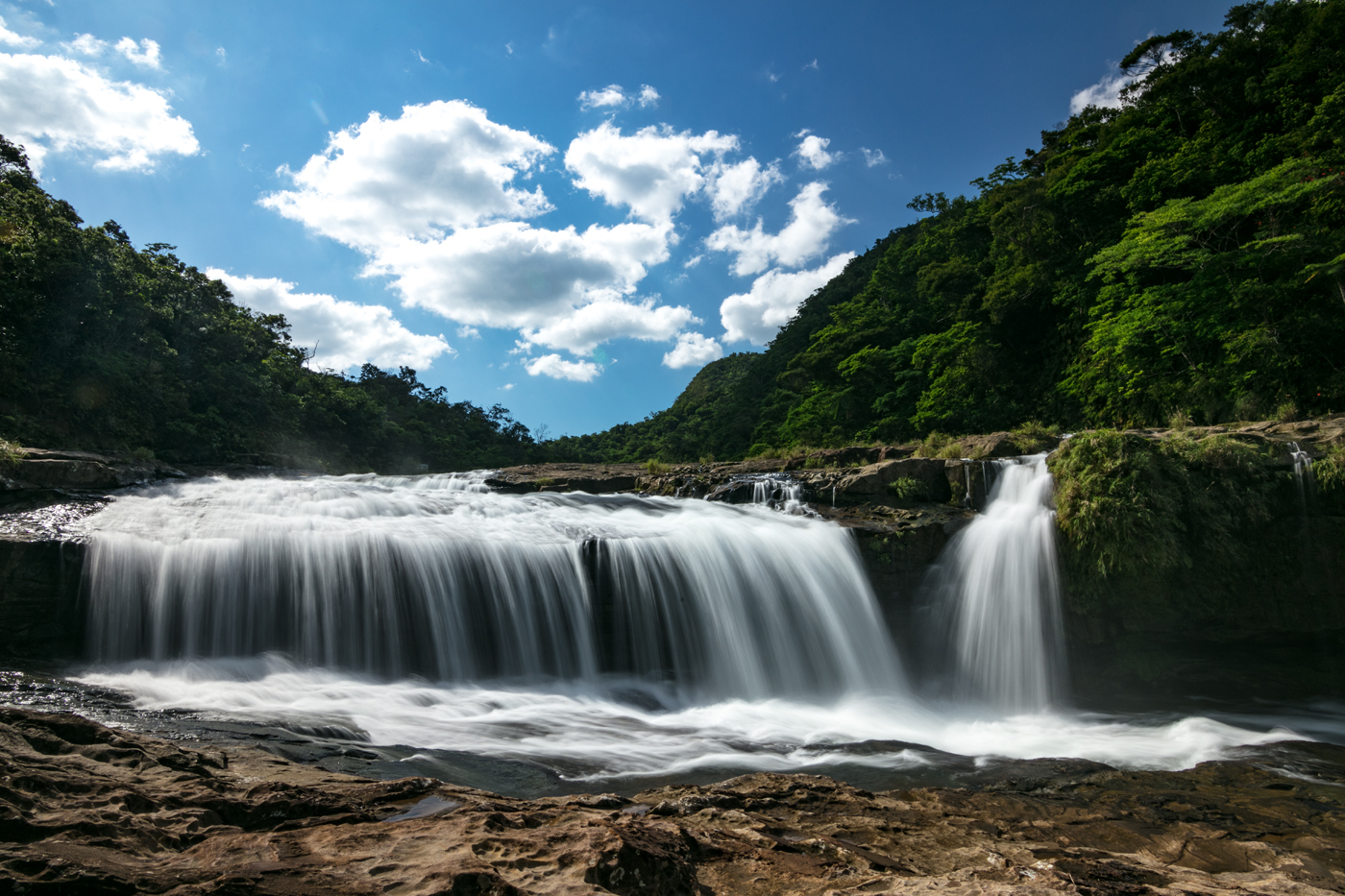 Iriomote is a green and vibrant island. Home to myriad waterfalls and incredible scenery.
The island is home to a range of incredible wildlife. Not to mention the intricate network of rivers and majestic waterfalls. I regularly take creative imaging students to the island to teach long exposure photography techniques. With so many potential shooting locations the flowing waters of this island have no rival in their beauty in the whole of Okinawa prefecture. But something else lurks....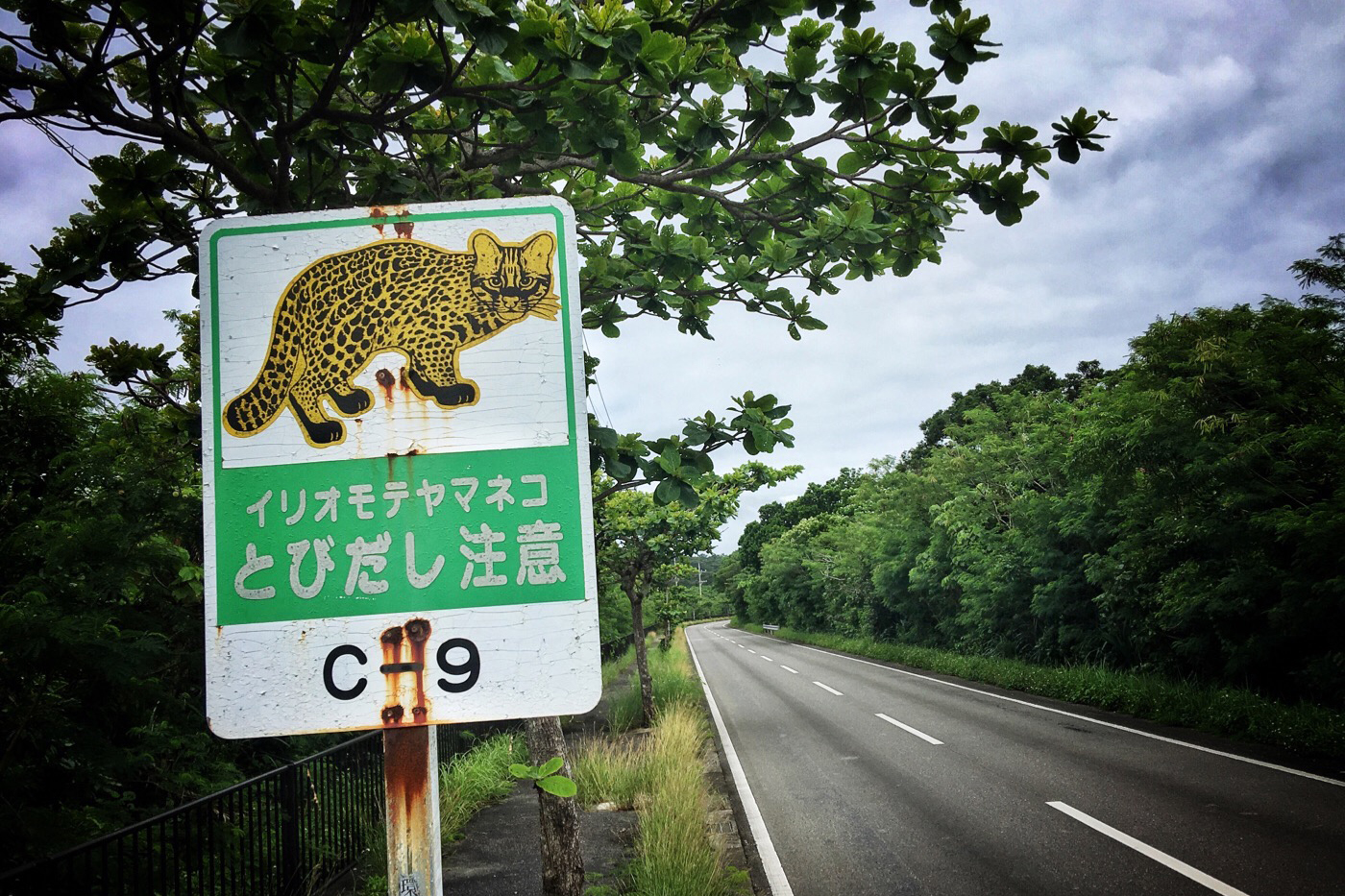 But there is something more to the nature of things on Iriomote, something unknown...
The "Yama"... what?
Ever heard of the
Yamapikarya
?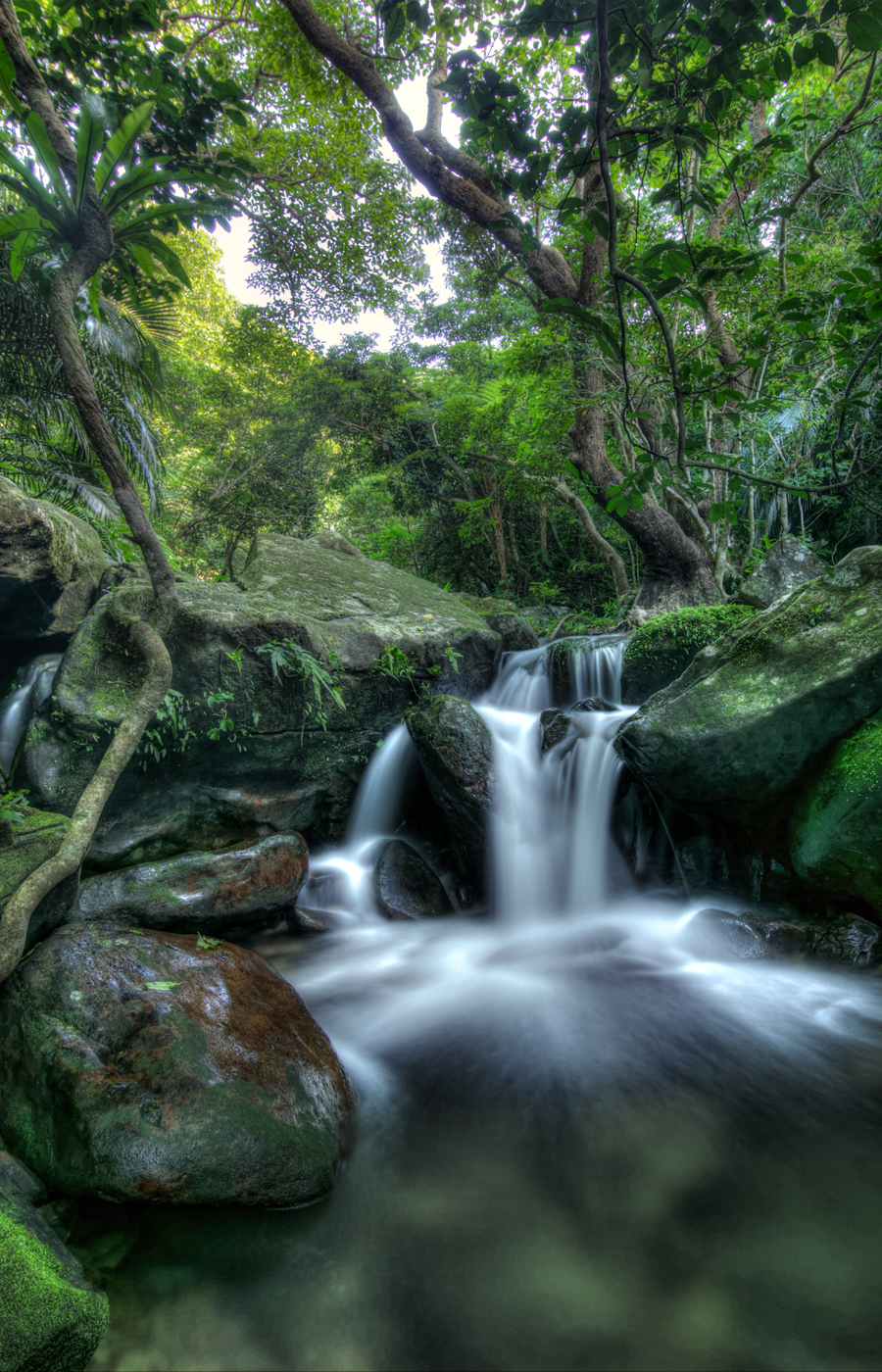 Could this be the lair of the 'Yamapikarya'? An isolated river in the jungles of Iriomote Island
Numerous accounts, 47 documented since 1958, predominantly by Wild Boar hunters on the densely jungled island relate to encounters with a large cat like creature known in the local Yaeyama Islands dialect as 'Yamapikarya'.
Iriomote is also known as the home range to another endemic wild cat, the largely known and documented 'Yamaneko' or Wild Mountain Cat. "OK so these sightings could just be the Yamaneko" one may say. There is one difference, size. The Yamaneko through documentation and imagery is clearly the size of a domestic feline whereas the Yamapikarya on the other hand is said to be between 1.2m to 1.5m / 4ft - 4ft 6", from tail tip to snout. Now that is definitely NOT a domestic feline size. Also the described coloration of the cat is way different. 
My plan is to set out and spend one month alone in the jungles of the most isolated region of the island. It also happens to be the area where most of the sightings to date have been made. I will set out caches for food and supplies prior to embarking on the trip with the aid of an already allocated local fixer on the island. I'll be telling the complete story, warts and all, about the experience and hopefully the success to capture, for the first time ever, imagery of just what this mysterious entity is. With your help, this expedition in the vein of true exploration will become a reality. Game on!
Segara Waterfall on Iriomote Island, a one hour nocturnal hike into dense jungles, worth every step!
The Ball is in Your Court
This is where I appeal to your sense of adventure. Help me to help you better understand and appreciated the wonders of the natural World. I'm trying to raise the US$8,700 needed to embark on this project. This is the requirement to cover both the production of a project trailer video along with the costs for the main insertion into the jungle which is thus far planned for June 2020.
All that I can say beyond that is a heartfelt thanks for taking the time to consider supporting me in this. For way less than the cost of a branded cup of coffee a month you can help me engage in what could have very positive scientific implications in helping us to understand just exactly what may be 'out there'.
My guess is that the 'Yamapikarya' could be a close relative to the Clouded Leopard or Ocelot. And you....? 
Here's to the adventures yet to come on this roller coaster of a ride I call life.
Buckle up, and hold on!
Cheers,
Mark.
I will take to the Yanbaru Forests of Northern Okinawa to demonstrate some of the equipment I will be using for the expedition. A short video will be produced and placed on my YouTube Channel. 
1 of 3
Recent posts by Mark Thorpe
By becoming a patron, you'll instantly unlock access to 3 exclusive posts
By becoming a patron, you'll instantly unlock access to 3 exclusive posts