Joey Garcia
is creating A headache for my friend
Select a membership level
the basic tier
This one will be the standard. It's all we request. It will allow you to follow all the updates of this journey. Thank you.
for more rich people
this will be the same as the 1 dollar one, but for if you're more rich. If you have the money, why not? thank you
About
Hi there! My name is Joey and the man up there, he's my friend Marshall. A couple of days ago, Marshall began to complain to me about a headache he was having. Neither of us thought much about it at the time, just thought it was a regular headache. But then, to both of our suprises, the headache continued. Minutes turned to hours, hours turned to days, days turned to weeks. Next thing you know, 8 days had passed and Marshall's headache was still raging. This gave me an idea...
I began to research what the world record was for the longest headache and the results suprised me...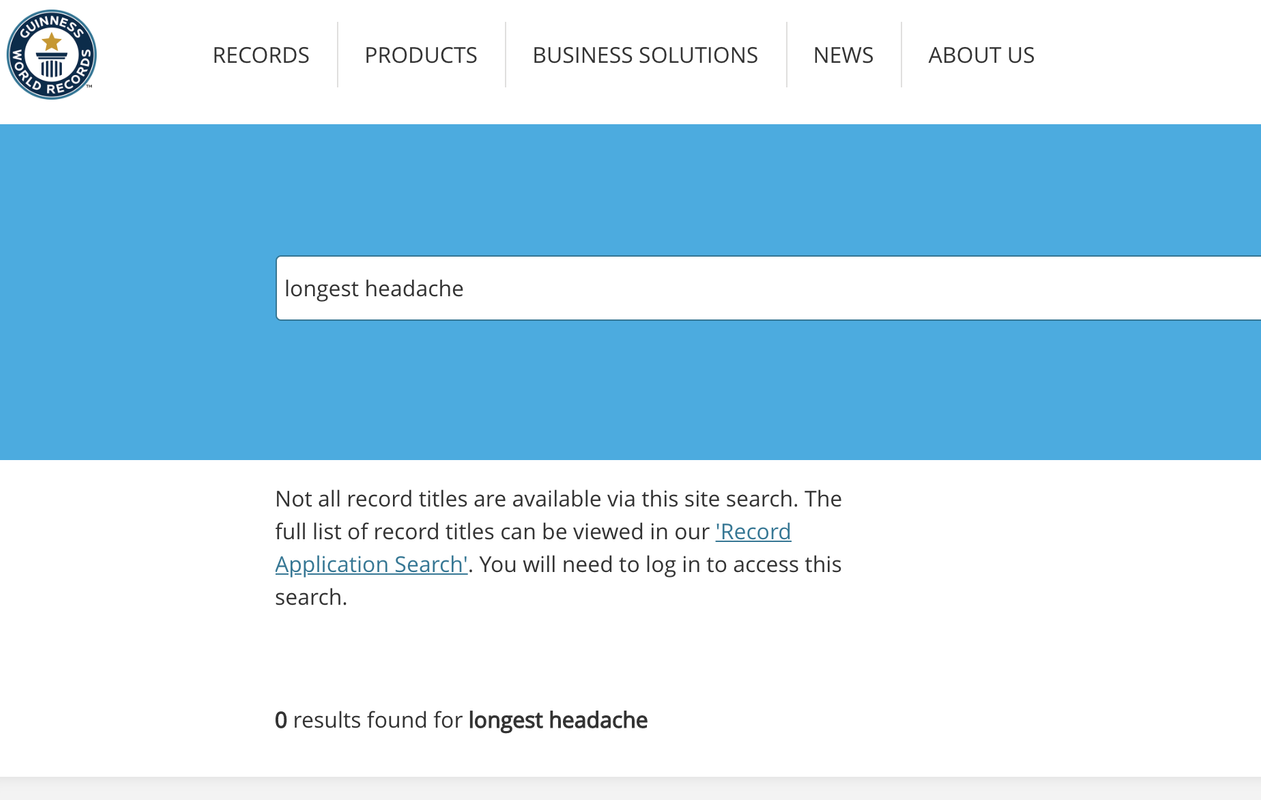 Zero. Marshall could be on the cusp of true greatness. 
Now, thats not to say Marshall doesn't have any competition. A quick Google search to see what the longest headache ever is yielded the story of a guy who has purportedly been suffering from a headache for 18 years...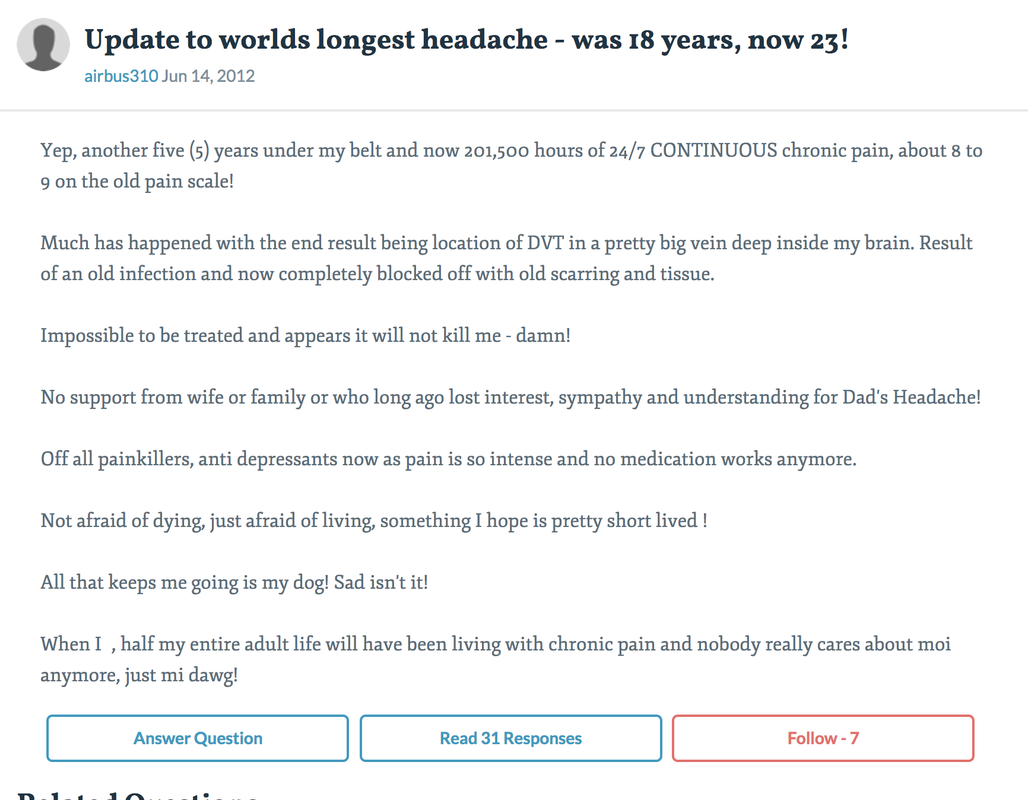 Now, this is pretty stiff competition if Marshall is ever able to compete with Airbus310, but as of now, this decade spanning headache isn't verified and could be a pure hoax...
It took a few days of convincing Marshall, who was adamant about just wanting to go to the hospital, that he had lucked into what could turn out to be fame...a Guiness world record holder, and that we should embark on the journey to achieve this success. Then bad news came.
The day after we agreed to chase this record, Marshall texted me to tell me some bad news...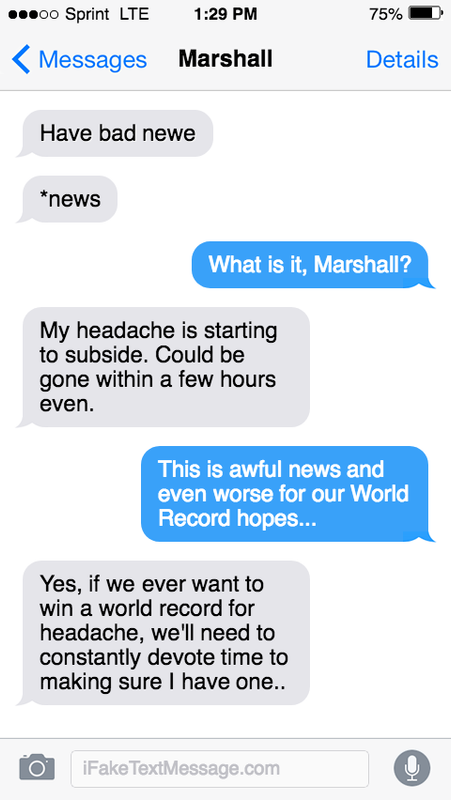 Thats where you come in. In order for us to maintain Marshall's headache, and chase down this world record, we will have to devote pretty much most of our days to ensuring his headache persists. I will need to track him 24/7 to make sure that his headache is active and do whatever it takes. This means, we both have quit our jobs to make this possible, but now we find ourselves in financial straits...
We are only requesting one single dollar a month. I assume this page will grow in popularity enough that that will eventually equal out both of our wages that we are missing out on, and in addition, allow us to use every thing at our disposal to make this happen. All it takes is a dollar a month to make this man's dream come true.
So the final question is...We're in this for the long haul, are you?
This is how much I made a month working as a computer programmer. It would be nice to make this much again.
1 of 2
Recent posts by Joey Garcia