Max Pierce
is creating a website that let's users build custom Fortnite skins
Select a membership level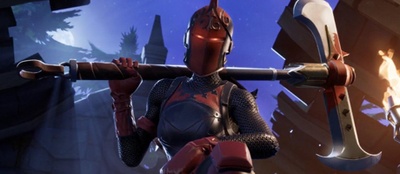 Red Knight (Premium)
The Premium Tier
Access to new updates early
Access to new skin designs early
New website features
Ad free experience
Personal thanks from me
Skull Trooper (Prestige)
 The Prestige Tier
Access to new updates early
Access to new skin designs early
New website features
Ad free experience
Personal thanks from me
More coming soon!
About Max Pierce
Hello! My name is Max and I'm the creator of www.make-fortnite-skins.com
For those that are unaware. Make Fortnite skins (as the name would imply) is an online tool that allows users to build their very own custom Fortnite skins. The site is an avenue for users to channel their creativity, give awesome suggestions to Epic Games for upcoming skin designs or to just show off their cool designs to their friends!

So Why the Patreon?
The cost of maintaining and running the site is fairly expensive. Cost of web hosting and large-scale development is both expensive and time-consuming. In order for me to properly maintain the site (web hosting & servers) and update it frequently when new skins are released, additional revenue needs to be generated. Becoming a member of my Patreon audience not only keeps the site running but you will also receive a variety of exclusive rewards & content.

What Am I Paying For More Specifically?
The largest expense for the site is the hosting. The site has very heavy traffic flow & it can be expensive to maintain the server capacity. You also are allowing me to continue the development of Make Fortnite Skins and justifying the time spent. A more specific list of expenses would be:
Adobe Software Products
Time committed to the development
Software & hosting costs
Small misc purchases
Development software costs
What Do I Get For Becoming A Patreon?

All Patrons get access to a variety of additional features on the site itself, these include but are not limited to:
Completely ad-free experience
Ability to change backgrounds when saving character designs
Access to updated skin designs earlier
Ability to name your character when saving
Early access to updates on the site
More to come in the future!
For those interested in becoming a Patreon, simply choose one of the Patron options on the screen. Thanks so much for checking out my page!