Robert McKinney
is creating Science Fiction & Fantasy Stories
Select a membership level
Small Black Coffee Patron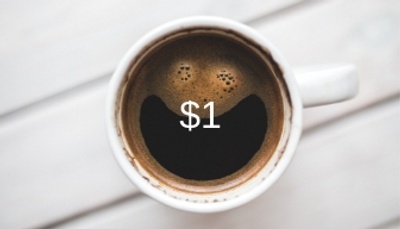 For the price of one Small Black Coffee you get ... 
Instant eBook Downloads - Gain instant access to downloadable copies of amazing science fiction and urban fantasy thrillers! Three full books are already available for all $1 and up Patrons! New Patron exclusive eBooks will become available as they're written!
Written Short Stories - Get extra, written short stories sent to your inbox, including my series of Introductions To Stories I Probably Won't Write! 
Audio Dramas - I sometimes turn stories like Brimstone Hustle and Hong Kong Blues into audio dramas. Pick this tier of higher to get them sent to your inbox before anyone else! 
Early Access Art - Wanna see my new book covers and concept art before anyone else? Good. You've come to the right place!
Shout Outs & Thanks - I'll include a shout out and a thank you in each new Robert McKinney book that gets written! 
Join the Creative Process - Gain access to Beta Reader/Advanced Reads - early access looks at rough drafts of my books.   Send me your feedback to influence future stories from McKinney Can't Write! 
Latte, Extra Sugar Patron
Voting Rights - For the price of a latte with extra sugar, you get to vote on what stories become audio dramas, which introductions become full fledged books, and more! 
Plus access to all the lower tiers!
Home Espresso Maker Patron
Limited (5 of 5 remaining)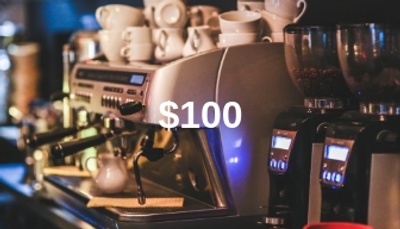 Autographed Manuscripts - For the cost of a home espresso maker (wow, ok that's a lot of money are you sure you wanna do that?) you'll get an autographed manuscript of any one of my stories, complete with behind the scenes notes, mailed to your front door (or P.O. Box, or cabin, or mountain fortress)! 
Homebrew Skype Tabletop Games - I'll GM/DM a homebrew tabletop game for all $100 Tier patrons over Skype! Campaign settings will be chosen via special access poll, so YOU get to choose where your adventures take place!
Plus access to all the lower tiers!
About
Hi, I'm Robert McKinney, and I write a lot of urban fantasy and science fiction.
When people ask me what that means, I like to tell them about dragons and a whole lot of spaceships.
Here's a secret, though.
There are no dragons, and very few spaceships here.
I do have this, however.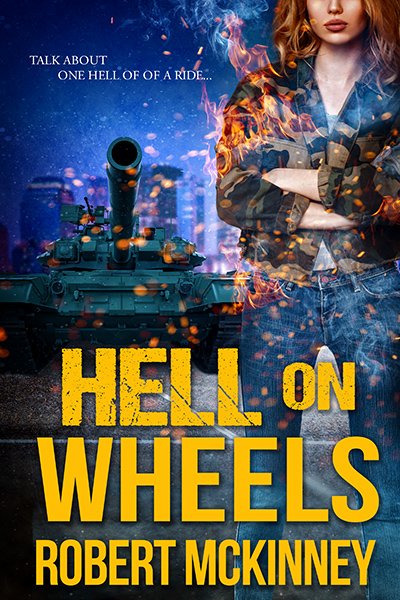 Hell on Wheels is an action packed urban fantasy thriller. Every single one of my patrons gets access to the full eBook, instantly. My Patreon also contains tons of short stories, previews, and more.
So yeah, sorry about the spaceships and dragons. I've made up for their lack with some of the most addictive urban fantasy and science fiction that you'll see today.
If that sounds like something you want, then join our community to get secret audio-dramas, never before seen stories, and even more treats sent to your inbox each week.
QUESTIONSWhat is Patreon, anyway?
Patreon is a way to support creators by becoming a "Patron" of their art. I post new stories, and in return Patreon functions like an automated tip jar that allows me to do things like eat and write more stories for you to enjoy. Becoming a $1 patron gives you access to all of my stories, eBooks included, while higher tiers provide access to bonus content—like voting for which story becomes my next audio drama or what eBook series I'll start writing next.
How often will you be releasing stories?
A few times a month to start, and hopefully once a week by the end of the year.
Can I stop donating any time I want?
Definitely. You can start or stop donations at any time. You can even set monthly limits on how much you'd like to donate. This option is super useful for those on a budget.
Do you ever write anywhere else?
I have a few books on
Kindle
, and a diesel-pulp fiction audio drama that I'm pretty damn proud of over at
PseudoPod
- a great podcast for horror stories.
If you want to try out some of my stories before becoming a patron, you can always check out my FREE collection of diesel-pulp fiction stories
here
...
AUDIO UPGRADES

At 150 bucks a story, I'll be able to afford some quality audio recording equipment and assistance. We're talking audio editors, microphones, pop filters, and maybe even a professional voice actor or two.

1 of 2
By becoming a patron, you'll instantly unlock access to 43 exclusive posts
By becoming a patron, you'll instantly unlock access to 43 exclusive posts
Recent posts by Robert McKinney