Scott McLain
is creating Music, Videos, Interviews, Etc
Select a membership level
You Get it Early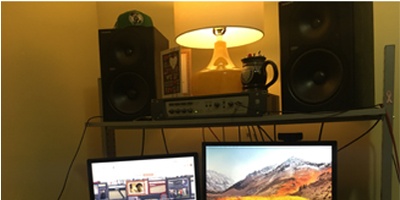 You will get exclusive early access to videos or audio before I release them publicly. 
I will start out with simple acoustic demos on audio or video and then start working on better produced episodes / recordings as soon as possible. 
You have my undying appreciation for donating, frankly, anything at all. Thank You Thank You Thank You. 
The first 100 subscribers will get a special video just for them! 
The Vault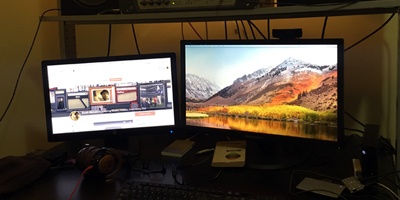 At this level, you'll not only get the Tier I early access and you'll get extra content. I also don't intend to release *everything* publicly - so this is meaningful. 
If you are here to support the music only and not video, just subscribe at the $2 level until I have more time in the day to properly provide a serious benefit for the music side. I'm going to have to work my way up to that! 
In Between the Spaces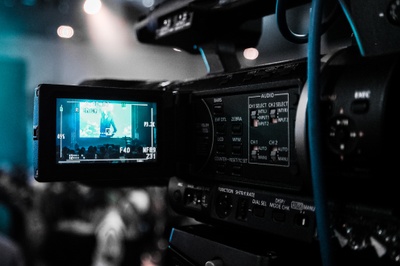 So for this tier, there is a once-a-month community chat via live stream. If you stick with me for a 12 month cycle, you get a sticker and maybe some other snazzy swag. 
Also at this level, you will get access to behind the scenes and exclusive material that will *not* be publicly released. Please note that part of my goal in this is to interview celebrities, politicians, business people, artists and other amazing people. The videos released on Youtube will be a certain length. These interview videos - a Patreon exclusive - will be a little more in-depth. 
About
Hi.

My name is Scott Mclain and I've taken a huge risk. I've quit my nice cushy day job and jumped back into the freelance world to see if I can make another run at the entertainment industry.

You have this look on your face right now. I can see it. Let me explain. 

I've worked in the entertainment industry for many years and have done a lot of things like Production Assistant, Stagehand work at concerts and Producing/Directing/Writing short films and corporate stuff. I've also developed (written and/or packaged) several feature film and tv projects that I've been fortunate enough to be able to pitch - some of these projects have had real deal famous people involved! I've also written (literally) hundreds of songs but I've never done anything with my music beyond doing scratch demos.

Like a lot of people who get into the entertainment industry, I've struggled to figure out how to make a living while pursuing my dreams. Having time, money and equipment to do pro level work to move forward in the business is really difficult when you are focused on "paying the bills". That being said, I've an built an incredible contact base in the film and music industry - I must be the best connected poor person in the country - I kid you not! 

Admittedly, and to some degree, I am trying to make up for lost time - I never "made it" so to speak but I still have some fire in the belly. I still feel like I can do this. 

I've been watching the development of the independent online channel ecosystem for awhile and have decided to jump into it. While I am not a technician -  not a camera person, sound person or editor - I can do all of those things to varying degrees and I'm learning as I go. You'll have to put up with my learning curve. (sorry in advance!) 

My goal with Patreon is to see if I can build an audience and a brand from the ground up using nothing but honesty, persistence and wits. I will be making music, videos, interviews and commentary. 

I have several creative goals right away but I'll have to start off humble. I intend to create a few different web series (limited in scope - perhaps 3-5 episodes each), a podcast, perhaps a class or two (again, a limited thing of 3- 5 episodes) and generally, fun stuff to share. Most of this will end up on Youtube or other platforms but some of it will be Patreon only exclusives for my peeps! (meaning you!) 

On the music side, I've got a pretty good pile of (very lo fidelity) audio demos I've done over the years and initially, I'll be posting a video or an audio demo of a song every now and then. 

Whatever level you get involved at, I am totally humbled by your involvement. I feel like I was born to create art and commentary. I intend to work as hard as I can to make that happen. Your help is vital! 

Watch the pitch video. Would love to get your thoughts. Thanks for checking out my page! Patreon! What a great idea!



This goal is directly tied to survival. This number reflects the point at which I will technically be able to quit my "day job" but it will not be the point at which I will be able to do this truly full time - I'll still have to work but I'll be able to make ends meet on a freelance basis. This will be a major freedom point and the amount (and quality) of my content will go way way up at this point. Up to this point, it will be about re-investment and finding the time to do content. 
1 of 3
Recent posts by Scott McLain