Meaka
is creating spooky cute nonsense
Select a membership level
Dolla Dolla Billz
Access to a monthly sketch diary of otherwise unpublished drawings 
Sneak peeks at WIPs 
Large-format discontinued print files 
Advanced AA stock notices
 and the heartfelt thanks from the bottom of my heart.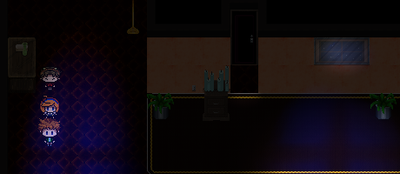 Pretend Game Make
For the cool kids who'd like to slide some cash dolla my way for RPGMaker nonsense.  Benefits include the previous tier AND
In-depth news on my adventures in Game Make
RMXP "tips" for the 3 people who still use this engine
Credit in all RPGM releases!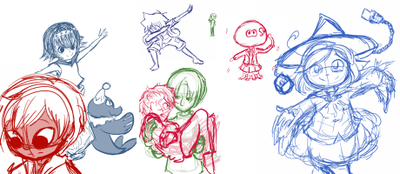 Noodles
The sketch edition!  Providing a small colorful sketch of your choosing per month!
About Meaka
Salutations, friends.  I'm meaka.  I'm an animator, illustrator, and RPGMaker dev with a passion for creepy cute things! 
My artwork can be found on:
RMN
or
itch.io
.  So far, I have made:
Why Patreon?  Because I, too, am at the mercy of capitalism and student loans exist.  And I would love to be able to give back to the communities that have given me so much, both in terms of creative expression and just being swell people.
 I thank you from the bottom of my heart for reading all of this.  I hope to create things you like as I continue to grow as an artist and game developer.
♥  - Meaka
STREAM ZONE-
Monthly Streams will become a thing.
The Populous (you!!!) will vote on whether I do an art stream, a dev stream, or maybe a Fun Stream!
1 of 3