melannie gayle monoceros
is creating poetry, creative writing, textile art, film, installation
Select a membership level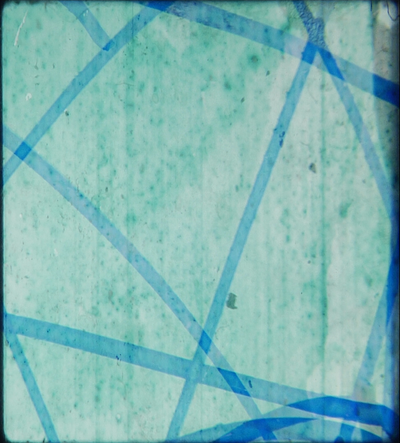 Moon Dogs
Bright lights keeping the creatory moon protected and provided for. This tier is sliding scale from $1-25 per month.

You'll have access to all new posts and archives and receive a one-time thank you video.

Each week-ish you'll receive an update to a new video or picture set documenting what mel is working on that week and the process that goes into it. You're invited to like, comment, and share you fave posts!
Sun Dogs
Even the strong and glowing sun sometimes likes being held by other lights that know what it needs.

In addition to the benefits of the Moon Dogs, Sun Dogs also have the option of requesting specific shares or peeks into the studio that may not be featured or shown otherwise.

For example: you can request readings (poetry or other writing); you can ask for detail photos of a work you like; you're also invited to ask mel other q's about their practice, the world, cats, etc.
About melannie gayle monoceros
Hello!

Thank you for visiting my page and welcome to my Patreon.

Who I Am

My name is melannie gayle monoceros and I am a poet, a writer, a filmmaker, a performer, textile and interdisciplinary artist. I am also a facilitator, a mentee, a mentor. I am queer, gender nonconforming, disabled and live with chronic and mental illness. I am interested in deep-water truths and deep-space possibilities and exploring polysensory production praxis through my work and its echoes.

I am an interconnected thing; a being existing at many intersections. I am a vessel, a channel, a conduit, and a conjurer of and for the collective liberation of systematically oppressed people, including myself and my kin. I aim to make work that can be medicine, healing, knowledge, comfort, a mirror, an inspiration, a safe place to be one's most authentic, truthful, complex and vulnerable self to and for others now and in other times from now. I do this with the help of my ancestors biological, artistic, or otherwise. I do this with the help of my friends, families, communities, and, I hope - you!

What I Am Up To

I am so excited to share that after over a decade there, I have recently moved from Mississaugas of New Credit, Anishnaabe, Huron-Wendat territory/Toronto to Treaty 1/Winnipeg. I'll be posting more about the move and reflections on place and location on my page.

Also in the cool news department, I have been awarded a Composite Grant from the Canada Council for the Arts. This generous funding is to support work on my film series ANCESTORADIO which is 16mm excavation of memory and grief; and my book A Field Guide (to me!) – a collection of essays about qrip (queer+crip) creative survival and community care. 

I am really thrilled and humbled to have support to live while I do this work that I am called to do. For the first time in my adult life I can afford my rent without having to then decide between going into more debt or going without something else essential. This may not always be the case but my gratitude for it is epic and  I wish everyone this small-huge measure of security.

Your Support

As a patron, you will be a part of supporting me in doing this work. Not only your financial contribution, which will help supplement the living and work expenses not covered with my grant; but also being connected to a community of folks I get to share the process with and introduce the work to.

Being a chronically ill and disabled creator comes with all of the challenges of being a chronically ill and disabled being, only with the added element of trying to craft a living out of one's life calling. Moving provinces means that I lose access to the disability support income I have relied on for the past several years to meet my very basic income needs while living in Toronto. Without approval to a provincial support program, I am responsible for paying for all of my daily medications – those that were covered before plus the ones that are not. This will cost me approximately $400-600/month.

I would also love to be able to hire an assistant to provide administrative and home support so that I can devote as much time as possible to this creative energy and to caring for my fluctuating health. Taking care of my body, my elder cat, and my home – full time jobs' worth of energy, each of them. Having some of the drain of care relieved by having consistent support folks will go such a long way in enabling my practice and my being.

What You Can Look Forward To

So much! As I continue and deepen my work on these and other projects, I will be sharing the process and examples of in-progress work with my patrons! As someone who often creates and lives in isolation, and as someone whose pace may not line up with that of the greater (capitalist, ableist, racist, ...) society, it really is a joy and an honor to get to share the how and why of the work along the way, and not only the final product.

We are process and technology. Supporting each other's wholeness is magic! I am embarking upon big things and am jazzed and ready to offer you a ride on this journey.

much love and gratitude
m.

when I reach 25 patrons and know more of what kind of content y'all lovely folks are interested in I will offer more tailored adventures of creation including further behind the scenes and in-studio content!
1 of 5
Recent posts by melannie gayle monoceros
By becoming a patron, you'll instantly unlock access to 18 exclusive posts
By becoming a patron, you'll instantly unlock access to 18 exclusive posts