RIN✧DES
is creating Original Stories and Occasional Fanart
Select a membership level
✧Small Traveler✧ Reward Goodies
•  1★ Stories Bonus Content
•  2★ Stories VERY early Access
•  And 1000 Thanks


This tier acts as fuel for my creativity, its function to grant those who enjoy my content, an easy means to support it. 


And that ONE dollar a month, that can make a surprisingly big difference.


The majority of my content remains available to all, with my stories published on ScribbleHub and Wattpad, but pledging to this tier will unlock a handful of exclusive content, as a special thanks to all my patrons.

✧Avid Adventurer✧ Reward Goodies
•  1★ Stories Bonus Content
•  2★ Stories VERY early Access
•  3★ Stories only for this Tier and Up
•  And 5000 Thanks

This tier is the same as my previous one, with an additional reward for those wanting to give that extra bit of support. It will unlock a VERY early access to my on-going story Land of All Ends.


And please keep in mind that until higher goals are reached, my content will remain small in quantity, and not all stories will unlock.

✧Story Wanderer✧ Reward Goodies
Limited (0 of 2 remaining)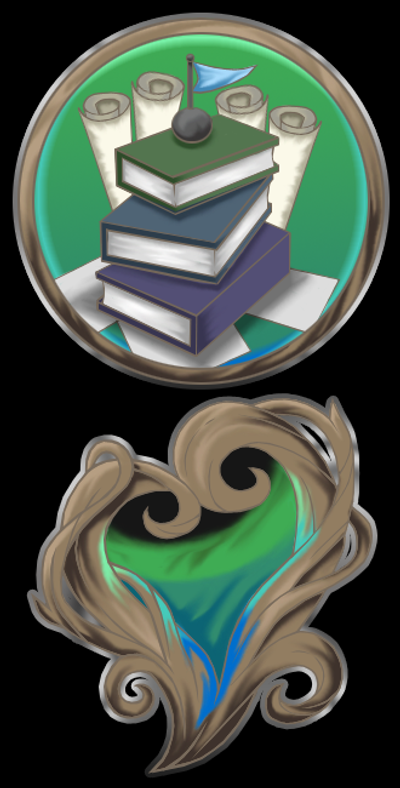 •  1★ Stories Bonus Content
•  2★ Stories VERY early Access
•  3★ Stories only for this Tier and Up
•  Your name immortalized on
    World IV - Home of Patrons
•  A one time badge with your
    name, sent by mail
•  A Mystery Traveler found in
    some of my stories
•  And 15000 Thanks

About
Welcome to my Patreon... So what's the purpose for this page? Simple.

My mind keeps on creating, new ideas storming in my head every single day, most of my work accessible to anyone. And although I love writing, drawing, and sharing with everyone my many fictional worlds, I still have to face reality.
Time and money is invested in everything I create, life expenses and responsibilities putting up a lot of restraints. Thus why this page exists: it's a means for people to support what they enjoy, the same way they invest in their favorite coffee, or a subscription to access their favorite content. And by supporting my work in general, I'll be offering them a little something extra as Reward Goodies, depending on the Tier they pledged to.
Each of my patrons contribute to my creativity, fueling my imagination, and expanding its potential. Their support a true blessing, increasing the value of my hard work tremendously, while allowing me to re-invest their support into material for both writing and drawing, and covering some of the time I allocate to creating new or honing already existing content.
And that's exactly what you'll be supporting, if you decide to become a patron.
Listed below, are 3 maps showing the stories I've crafted over the years, each with a synopsis and star level you can read
here
...
1★
are available on Wattpad & ScribbleHub but have Patreon Exclusive Content

2★
are currently Patreon Exclusive as VERY early Access

3★
special Bonus for Tier 2 and Up Patrons

4★
are locked at Draft Level but will unlock with more Support
And lastly, don't let the cutie cartoony art style for my page fool you... many of these stories are far bloodier and mature than you may think. For what lies beneath this more innocent appearance, may bring shivers down your spine, mess with your emotions or even leave you with an unsettling vibe. But that, is up to you to discover...
My many thanks to those simply taking the time to view my Patreon. Happy reading and my infinite gratitude to those pledging to one of my 2 remaining options.
My best regards, and remember that
"An artist's light will never extinguish, but support can keep it shining bright."

- Rin.
Reinforcing a Dream

Reaching and maintaining this goal would be the ideal life saver. It's quadruple the previous, but I truly believe it to be attainable.

This one would allow me to continue creating on a weekly basis by given me sufficient financial freedom and free time to cover: 


All necessary tools for both writing and artwork, traditional and digital
RPG Maker MV and Visual Novel Maker for my stories
Few hours a week dedicated to my content

But it would also let me resume work on stories currently locked at draft level, allowing me to continue expanding my many worlds, honing my content, and also creating ever more.

3 of 5
By becoming a patron, you'll instantly unlock access to 140 exclusive posts
By becoming a patron, you'll instantly unlock access to 140 exclusive posts