RIN✧DES
is creating Original Stories & a very special old school turn-based RPG
Select a membership level
Small Traveler
•  Exclusive Artwork
•  1★ Stories + Bonus Content
•  And 1000 Thanks
Please keep in mind that until
higher goals are reached, the
exclusive artwork will remain
minimal.
Avid Adventurer
•  Exclusive Artwork  
•  1★ Stories + Bonus Content
•  2★ Stories + Bonus Content
•  4★ Stories + Bonus Content   
•  And 5000 Thanks

Please keep in mind that until
higher goals are reached, the
exclusive artwork will remain 
minimal, and not all stories will
unlocked.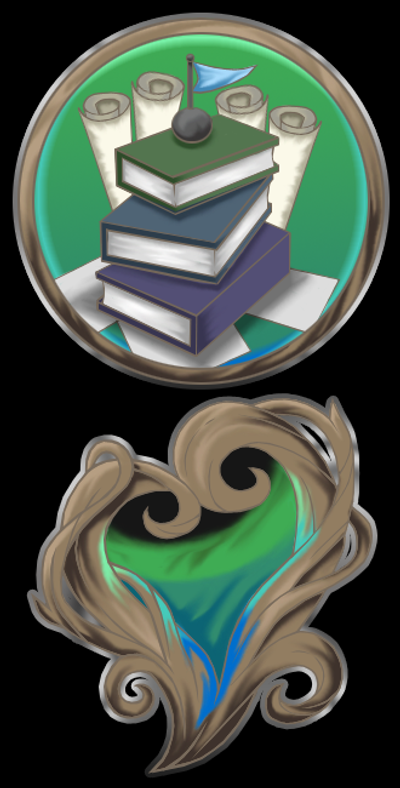 Story Wanderer
Limited (0 of 2 remaining)
•  Exclusive Artwork  
•  1★ Stories + Bonus Content
•  2★ Stories + Bonus Content
•  4★ Stories + Bonus Content
•  Your name immortalized on  
    World IV - Home of Patrons
•  A one time badge with your 
    name, sent by mail
•  A Mystery Traveler found in
    some of my stories
•  And 15000 Thanks  
About RIN✧DES
Welcome to my Patreon, welcome to the depths of my Mind.


Listed below are 3 Maps, showing the stories you will find on here. In-depth description and synopsis will soon be added to my portfolio for each of those stories, but for now, here's what each star level represents on the map.
★
☆☆☆
These 4 stories are currently available for everyone, and none are Patreon exclusive; however, the bonus content and full version for all 4 are available only to my patrons, for all pledging to the first option and up.
Mask of Winter
and
Landwelsh
have both been available
on
Wattpad
for few years now, *and now available on
Scribble Hub
*
while
Seed of Dreams
and
Mind Within Mind
were published more recently. These stories are crafted with all my heart and soul, 2 of them years in the making. But all 4 are a result of unbreakable determination, countless efforts and tremendous pride and love for my work.
I'm truly hoping this can be sensed when reading them, and perhaps gain even more support so that I can continue expanding not only these 4 stories, but also others currently locked at draft level.
★★☆☆
These 5 stories will be Patreon exclusive, at least for the time being, with
Land of All Ends
and
Glimpses and Intrigue
already published as on-going stories. As for
Fate of Eterna
and
XBotanica
, both of these were originally developed as classic turn-based RPG, alongside a novel version for the story. Although currently on a long hiatus, I'm hoping that one day and with sufficient support, I'll be able to bring them back into development. And as for
Shadhana Bloom
, this story's first half is complete, and simply waiting for all chapters for
Land of All Ends
to be published, before its own time to shine.
Please note that all 4 are available only for those pledging to the second option and up, as a special reward for those blessing me with extra support, with more than a handful of bonus content to come in due time.
★★★★
These 6 stories, unlike all the previous ones, will not necessarily be Patreon exclusive. The 4 star level represents the ideal goal, the one I'm aiming for, that would allow me enough financial freedom to continue expanding my many worlds. The more support I receive, the more stories will unlock, and the more bonus content I'll be able to create for each of them.
Of course, not all 6 would be available at all once, but reaching my fourth goal would really show me that all my hard work is not in vain, and that genuine appreciation and support can one day be obtained, by never giving up on my dreams and passions no matter how chaotic, low and dark life may get along the way.
And lastly, don't let the cutie cartoony art style for my page fool you... many of these stories are far bloodier and mature than you may think. For what lies beneath this more innocent appearance, may bring shivers down your spine, mess with your emotions or even leave you with an unsettling vibe.
But that, is up to you to discover... and only if you choose to become one of my patrons.
My many thanks to those simply taking the time to view my Patreon. Happy reading and my infinite gratitude to those pledging to one of my 3 options.
My best regards, and remember that
"An artist's light will never extinguish, but support can keep it shining bright."

- Rin.
Reaching and maintaining this goal would be a life saver at this point in life. It is definitely more, but this financial support would really help us.

Achieving this goal will allow me to add new content on a weekly basis, by given me just enough financial freedom to cover for all the necessary tools for both my writing and drawing.

Content such as a new chapter for Land of All Ends every Wednesday AND exclusive artwork will be guaranteed.

2 of 5