Select a membership level
♥ Mini-club ♥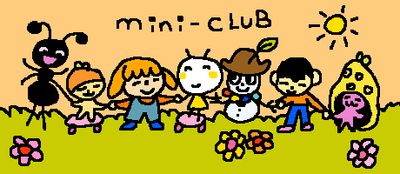 ♥ Access to anything and everything ♥
- Feel free to pay however much you please
About
Welcome!!!
My name is Karolina and online I go by minipete
For the past 5 years I have been drawing nonstop, selling things in my shop and making games for my boss Froach the Roach. He keeps a tight leash on me to make sure I don't slack off too much...
Buzz off, man!

I made this Patreon because I thought it would be nice to be able to afford new supplies and make experimental art that I usually don't have the resources for, and with this I can also share the experience of making it with everyone 
But of course, I'll still post drawings online and sell original art in my shop like always ♥
For rewards I would like to offer advice and tutorials on drawing, painting, making a store, using an embroidery machine, making pixel art, using rpg maker, and other things I know how to do, as well as share progress what I'm working on. 
Every month I'll make two posts
1st post will be a big update of my current projects (drawing progress, game screenshots, songs)
- Here you can ask me questions or suggest ideas
2nd post I'll upload a video, tutorial, Q and A, live stream, or early ordering on products!

I'd like get a nice camera and film fun things, like long painting videos or music videos
3 of 4
By becoming a patron, you'll instantly unlock access to 42 exclusive posts
By becoming a patron, you'll instantly unlock access to 42 exclusive posts