Mint
is creating blog posts and diverse stories!
Select a membership level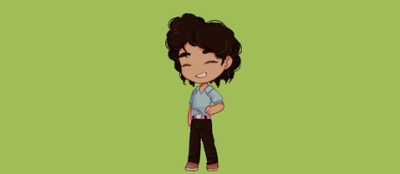 The Tip Jar
You get: my eternal gratitude! Which is worth at least a dollar, in my opinion! 
Oh, and chapters of The Freelancers I guess.
The Goody Jar
You Get:
Chapter drafts of The Freelancers!
Blog posts a week before I put them on Lenis Aura! 
My undying loyalty! Which is at least worth $5!
The Opinion Jar
You get all of the above! Plus:
A vote on blog posts!
A vote on The Freelancers content! 
My blade for your cause! Which is worth at least $10!
About Mint
Hello! I'm Mint, and I am a graphic designer, blogger, and creative writer! I've created this Patreon for anyone who wants to support me while I do my work, and get involved in the process! 
This Patreon will support two of my ongoing projects: 
THE FREELANCERS
I am currently working on a novel called
The Freelancers
, about a group of five teenagers who mysteriously gain psychic powers, and have to protect their town from forces that are also mysterious! (and possibly evil!). 
The key is that they're all minorities that live in a suburban hellscape. I use the word "forced" because, well, maybe they're not so keen to save this town in the first place, when it's always been so toxic and antagonistic towards them. Its premise stems a lot from my own apathy towards the primarily white suburbia I lived in when I myself was in high school. Beyond that, however, I wanted to write it because I wanted to tell the stories that I myself enjoyed reading as a kid — with their mysteries and magic and action and adventure — but with faces that looked like mine. I love creating diverse stories with engaging characters and punchy dialogue (for real, I
love
writing dialogue).
When it's completed,
The Freelancers
will be available for free on itch.io.
Mint's Café
Mint's Café
is a blog that I maintain! It has all sorts of stuff on it, including thoughts on games and movies I've gotten into, personal feelings on my creative process, and short stories I work on between Freelancers chapters. I post a few times a month, and money from this Patreon pays for the blog's ad-free server costs!
Support of this Patreon helps fund the creative and critical work of a PoC! Thank you for stopping by!