Tang (Mira W)
is creating webcomic
Select a membership level
Discount Patreon
WOW YOURE GIVING ME A DOLLAR??!?!?!? OH ****FFFFFFFUCK***** 
$1 patreons have access to SpEcIaL streams where i draw the updates! Neat! I'll joke around and burp in my mic, it'll be great. 
Sexy
if you relinquish 5 (five) dollars. I'll let you see WIPS of animations I work on as well as a lot of unfinished ones that no one will ever see. 
This also includes behind the scenes stuff, deleted scenes, sketches, and more! 
also! If you pledge $5 it makes you sexy! It just does. 
Blood tier (the tier in which tang starts to give blood)
Limited (9 of 10 remaining)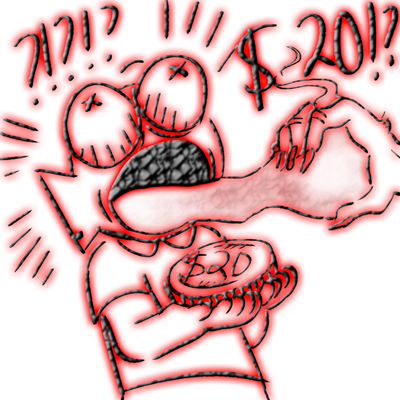 Uh, if this happens I'll be totally down to drawing anything you want once a month. Like, even if you wanted me to draw two of my characters just MMMMMAKING out like CRRAZY I'd do it. I dont care. Maybe not porn, but dangerously frisking that delicate line. Some premium ass tonsil hockey is what I'm putting on the table here. 
If youre not into that, I can just draw your ocs or whatever characters you like more. 
About
Hi Im Tang and I'm drawing a webcomic called couponkids for funsies! Couponkids is about two nonbinary room mates that love saving money and lookin' good while doing it. you can read it at couponkids.tumblr.com
I like to draw, write, and animate these characters doing all sorts of stupid stuff! 
hey is hiding the amount i make a shitty thing to do? i hope not. 
this goal is A Lot of money. to me. a jobless neet. 

if i reach this goal ill probably come up with more rewards or tiers. i. i dunno. thank you all so much. maybe leave suggestions in the community tab for things youd like me to add or tweak on my patreon and ill do my best to adapt to your guys' likes n needs

5 of 6
By becoming a patron, you'll instantly unlock access to 6 exclusive posts
By becoming a patron, you'll instantly unlock access to 6 exclusive posts
Recent posts by Tang (Mira W)