Mishkali
is creating Cosplay | Video Entertainment
By becoming a patron of Mishkali you'll be an active participant in their creative process.
Select a membership level
Get exclusive patron-only merch
COSPLAYER
Joining the cosplayer tier of the Gucci Gremlin Gang gets you these wonderful perks:

Patreon exclusive feed
Photoshoot previews 
Sketch previews
Wallpapers for phones and computers 
Usagi's Kitchen Recipes 
Instagram story shoutout 
WRITER TIER (Project Tier)

In the Project Tier your pledge will go directly towards the current big budget project on the channel. You will get all of the exclusive behind the scenes access to the project as it's being made!
Currently this tier is for the Anastasia Live Action Project, all pledges to this tier will go towards production costs. You also get the cool stuff below!
All aforementioned
See videos 12-24 hours before they're posted
Voting rights for Patreon content 
Exclusive behind the scenes content of big budget projects that the channel is currently working on
Sketch video scripts
Monthly cosplay breakdowns 
Bonus photoshoot preview images
Lifetime access to Patreon exclusive Instagram

 
DIRECTOR
Thanks so much for joining the team of directors! Read on to see what awesome perks you get!

All aforementioned
Bloopers from YouTube videos  
Mini cosplay showcases
Full YouTube vlog videos
Access to bonus preview images of the Patreon Monthly Photoshoot
Patreon Weekly Vlog access
TikTok live streams
Lifetime access to the Gucci Gremlin Gang Discord Chat 
About
BECOME A GUCCI GREMLIN TODAY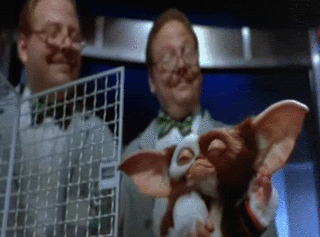 COLLABORATIVE SPACE | WHAT'S IN IT FOR YOU?

There are a lot of benefits to you joining my Patreon. Not only will you get amazing perks but you'll be able to be in the know of content before anyone just following along outside of Patreon.
We have a fun community on here where we encourage conversation about anything and everything.
I want to grow my channel to not just a sustainable living to where I can do this fulltime but I want to make a production company. To do that I need a stable income to allow me to properly focus on creating the content you want to see.
My Patreon is a collaborative space for not just me but for you. We're all friends here, pledge to see for yourself!

THE BILL | THE DAMAGE
Want to know what's going on your tab when you join my Patreon? Then look no further than the bulleted list below:
FULL TIME BENEFITS/THE WILL TO LIVE- To do YouTube fulltime and create content around the clock I'll need to be able to survive in the world. Your contribution allows a roof over my head that is chosen carefully to ensure the best quality videos made. It also allows me to eat, no food, no living Mishkali, no content.

EQUIPMENT- Making videos requires a lot of equipment ranging from lights, camera and audio equipment to capture someone yelling 'action!' Your contribution goes into allowing the channel access to allow filming to happen. It allows me to get following materials like:
-cameras
-audio equipment/microphones
-SD cards/ hard drives
-backup drives because accidents happen
-backdrops for videos
-rental fees for larger scale projects
-batteries/chargers
-other film equipment needed for projects/sketches/etc.

LOCATIONS- Some videos require location fees or renting hotel rooms or Air Bnbs, your contribution allows the videos to be to the highest quality possible. Should a location require it, Patreon funds will also cover getting insurance for any particular location since I would be operating as a long individual or lone 'business'.


COSPLAY- This IS a cosplay channel, so your contribution will go into creating cosplay costumes, makeup, prosthetics and any other costume related item. This will not cover any personal items such as personal makeup, personal clothing, etc. However, I am just as guilty as the next cosplayer for sometimes borrowing more 'normal' cosplay pieces for real life. An example is I use foundation and concealer for normal wear and cosplay, so if I need to replace it it's for me and my cosplays. While my Gucci Deku shoes are for Deku and I'm not buying red ass Gucci shoes pretending that the cost is 'for cosplay' when I'm clearly not using that item for cosplay. If a purchase doubles, it'll be regularly used for cosplay and real life!

TRAVEL- This covers two types of travel.

Travel A: Traveling to locations for videos and large projects on
the channel
  Travel B: Traveling to conventions to meet you guys!

WHO \ WHAT IS MISHKALI?

NIKKI/NICOLE
Hello, hi my name is Nicole but you can call me Nikki! I'm a cosplayer, writer, director, filmmaker and YouTuber.

All of these titles aside, one constant is that I am a storyteller, and I take on a role as a storyteller and with that role comes a multitude of responsibilities. This role means that I have a duty to teach, inspire and bring awareness to my intend audiences. I believe that stories are used as they always have been used for, as teaching methods to deliver enlightenment to the viewer. That enlightenment comes in various forms but in the end should have the same result, to inspire.
Through my work I strive to inform and entertain my audience with stories that are both relatable and are interlaced with commentaries and lessons that are beneficial and impactful.
I am very passionate and dedicated to my craft. I specialize in writing, directing and producing. I love collaborating with others and have a strange affection for paperwork.

In my spare time I consider myself a novelist. I'm a ramen enthusiast and enjoy reading on space-time theories. I hope you enjoy your time here on my Patreon or just perusing through my public work.

THE CHANNEL/THE BRAND
The Mishkali YouTube channel was not always Mishkali, it started from humble, stupid beginnings as RetardedJackSparrow, a nickname given to me on one of my first jobs. I never imagined that having fun online would turn to a potential career and that's what I strive to do. Making videos brings me joy and I have seen firsthand the impact that I as an individual and a creator can have on an individual.

Presently I'm in a very unhappy place with my work, I'm stressed and almost always wake up upset. Yet when I work on YouTube and creating I'm happy. When my 'bread and butter job' wasn't there to help pay the bills while recovering from an extremely invasive surgery YouTube was what literally helped pay my rent. That experience acted as an epiphany, that this is what my job should be. Patreon will allow the constant financial stability to allow me to continue to create and build my YouTube channel to staggering heights and eventually a production company.

SPARROW PRODUCTIONS

The namesake a play on stupid beginnings as RetardedJackSparrow, this is the name of the production company I wish to start. I believe that there is a huge potential in YouTube from a business standpoint to use it as a foundation to make a production company that focuses on producing live action renditions of anime and manga.

This will be a very long road to reach those heights, to have the legal teams at our disposal to gain the official rights, but I have faith in the people who have brought me this far. I want to make anime films, Marvel is a film giant based off of comics, why is anime any different?

Why do anime films continue to fail? It's because the people making them don't care about the content beyond the dollar sign. I want to make this company to make films that inspire people, I want to make the animes we know and love into iconic works of film. The potential is there, I swear it to you. But production companies take time, money and patience to make.

I hope you'll sign up today to help build the foundation for an incredible future.

READ ME AFTER YOU PLEDGE


SEND ME YOUR INFO
For the tiers where I follow you back or give you a shout out, let me know how you want to be recognized! Also let me know who you are so I can follow you back or add you onto a special account for your perk!

HOW DO I GET ON THE PATREON EXCLUSIVE INSTAGRAM ACCOUNT
It's super easy. 

1. Take a screenshot on your phone or preferred device showing that you're at least on the Writer Tier.
2. Search 'Mishkali.Exe' on Instagram.
3. Send that account a personal or direct message with that screenshot you took earlier.
4. Wait for me to at least love the screenshot so you know I saw it and have accepted your request. 
5. Enjoy the extra content! 
PAID COLLABORATIONS 
Due to me taking paid videos on my channel, videos where companies have paid for their product to be reviewed or endorsed will not have your lovely name at the end title card to respect the collaborative terms of other brands. However, due to how I run my business, you will still have first class access to see the reviews before anyone else.


WHERE IS MY NAME 
You may not see your name in the title card right away or you may see it after you've pledged and maybe need to save back some cash for a bit. That's because each title card is made to the approved Patrons of that tier. So for example, I edit a sketch video today I put the Patrons who qualify for that perk on the title card when I export the video today. When I post that video that I made today is entirely up to life, circumstances, Pudge the Fish…


DON'T WANT THE CREDIT 
Then you don't have to! I've had some Patrons not want their name or want perks, they just want to help keep the channel thriving to its highest potential. Let me know by sending me a message and I can change/or not list you. This is a fun space for all of us, never feel shy to voice an opinion or preference!
Hello big physical rewards, we've done it, friends! I can also comfortably commit to Youtube full time! 

To commemorate this joyous occasion, we'll film a bigger budget CMV!

Vote on CMV to film, proposed Take Me Out My Hero CMV or Code Geass or Black Butler!
5 of 10
By becoming a patron, you'll instantly unlock access to 1,520 exclusive posts
By becoming a patron, you'll instantly unlock access to 1,520 exclusive posts