Mizomei
is creating Fantasy Illustrations and Character Art
Select a membership level
A Nefarious Blessing
A whisper of good fortune.

- Access to sketches,  and things I may not post on social media

- Access to Polls and input for my monthly fanart!

- Discount on my Etsy shop!

An Impish Reward
- All previous Tier Benefits
- Access to time lapse videos of drawings
- Q and A at the end of each month
- Access to Reference pages
- First access to Adoptables
A Fiendish Ritual for you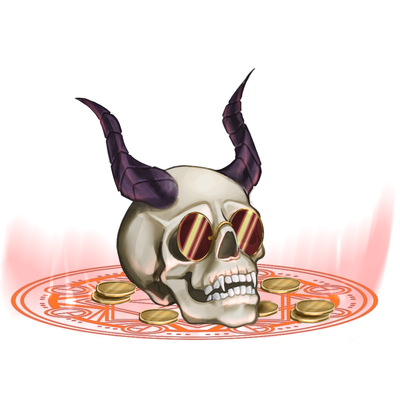 - All previous tier benefits
- Access to NSFW sketches 
- Postcard with the months fanart on it sent to you (address needed)

About
Hey there! I'm Mizomei, a Canadian freelance illustrator and graphic designer. I specialize in character illustrations, high fantasy, and lately I've been experimenting with creating comics and zines as well! 

I've been freelancing on and off for the past 6 years, but in the early summer of 2018 I decided to chase my bliss and go freelance full time! I love it, but I live in a very expensive city, and I also enjoy being able to eat. This would help me supplement my income enough to continue to pursue my dream full time! 

But I already commission you! Why should I bother?
Well, if you do commission me, or even just follow me on social media, thank you! Know that I am eternally grateful. I already love every single one of my followers. You are by no means under an infernal contract to support me here, though I do appreciate it. You'll also get tons of benefits!

But Mizo, you say, why should I pay you for more when I already see your work elsewhere?
Well friend, I will tell you. I work very hard to bring all my good friends and followers the top tier quality material you see every day from me on social media. There's a lot that doesn't get posted simply due to lack of time on my part. In progress shots? Non-D&D related art? (It exists, I promise you. I know, shocking.) All things that I would love to be able to share, they just don't fit in on my other accounts. So I'm sharing them here.

Alright, but what else?
I have something big in the works here. Just wait and see.
Thank you all so much!

If this goal is met I will be able to descend into a new realm of living known as 'financial security' and my domain will henceforth be covered. You in return gain not only my devotion but a livestream Q&A where I will answer any questions you have and draw whatever your beautiful souls desire.

1 of 3
By becoming a patron, you'll instantly unlock access to 2 exclusive posts
By becoming a patron, you'll instantly unlock access to 2 exclusive posts