M. Laser
is creating Educational Historical Youtube Videos
Select a membership level
AdBlock Pardon
We all hate those annoying popup adds when we're surfing the web. That is why we use AdBlock. However as with many great things in life, there is a twist. AdBlock doesn't only block the annoying adds but all of them, even the ones that some of your favorite creators may rely on to make ends meet. That's why I, issue these AdBlock pardons for just 1$. These Indulgences only apply to my videos and you should go support your other favorite creators as well!
Random Patreon Posts (like artwork from videos).
Baron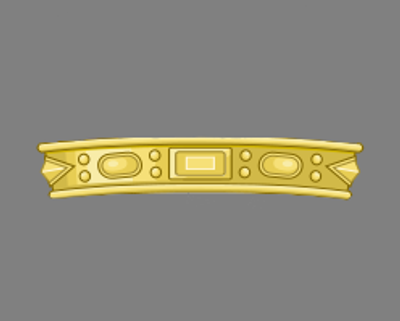 Random Patreon Posts (like artwork from videos).
3 day early access to the "YouTube History Podcast".
Early Video Release (3 days before upload).
Count
Random Patreon Posts (like artwork from videos).
3 day early access to the "YouTube History Podcast".  
Early Video Release (3 days before upload).
Access to one exclusive none history Patreon video each month (sometimes I miss a month I am sorry), and the backlog of all the prior Patreon exclusive videos. This can be anything from a vlog to a game play video. 
About
Hello, my name is M.Laser and I release 1 historical video per month on YouTube.
(There is no set date when in the month it will be released but watch out for at least one video at some point in each month)


Why did I create my YouTube channel?
I believe in creating easy accessible, understandable, educational but also entertaining content on YouTube. Ever since I was young, I enjoyed finding out about stuff that interested me (mostly history), searching and learning new things, facts, etc. However, before picking up a book on the topic I wanted to know about, I would always look on YouTube first, to check if somebody hasn't made an interesting video on the subject. Which was a much more entertaining way to learn than just reading a book. Sadly often times than not, there wasn't any video and I was stuck with the book. But then it hit me. I already read about all of these things because they interested me, so why not create those videos I always look for on YouTube, for other people. Thanks to this realization I used the beauty of YouTube and its ability to share information in new, exciting, and interesting ways. To give people something that I was always searching for myself.


Why did I create this Patreon?
I created this Patreon because as a small creator on Youtube, I make literally pennies on each video uploaded and that is far from any kind of financial security. The videos take months to make and take up lots of my time that I could be focusing on creating better financial stability for my self, and my family. Don't get me wrong, I love making the videos, but financially they are impossible to justify and there for I need your help. If you have at least a dollar to donate and you like my videos, I sincerely ask you to consider supporting me on Patreon. So you can help me create more videos going in to the future.
Thank you.


How will the payment system work?
When you choose the tier you want to support me at, you will be charged a monthly fee at the height of the tier you have chosen, at the 1st of each month. Since I mostly release one video per month, this means you're effectively paying per creation as well. I just decided to do it this way, instead of per creation, so it's less confusing for people. 

You will get the tier rewards only after the payment has been processed. i.e. if you become an $8 Patreon in the middle of the month you will be put in the description of the video in the next month.

If I happen to miss a month and not release any video, which does happen occasionally. The payment for that month will be suspended, so you wont have to pay if I haven't done my job.

This is my average break even point on video production. Even though every video is different, it usually costs me around $150 in research materials (books), software, stock footage/music etc.
1 of 6
By becoming a patron, you'll instantly unlock access to 48 exclusive posts
By becoming a patron, you'll instantly unlock access to 48 exclusive posts