Mark Leiren-Young
is creating PodCasts & news to help orcas, oceans & the environment
By becoming a patron of Mark Leiren-Young you'll be an active participant in their creative process.
Select a membership level
Podmate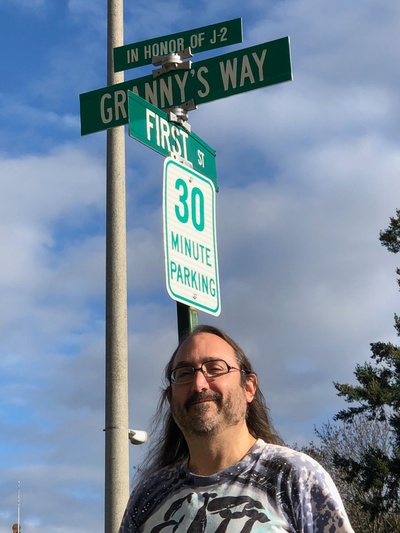 Patron only updates.
Suggest upcoming guests - and questions you'd like us to ask.
Orcaholic
Send us your social media feeds and Skaana will follow you!
SPECIAL OFFER: private links to previews and/or outtakes of our upcoming feature documentary about the past, present and future of the southern resident orcas - The Killer Whale Who Changed the World.
Plus all previous rewards
Big fish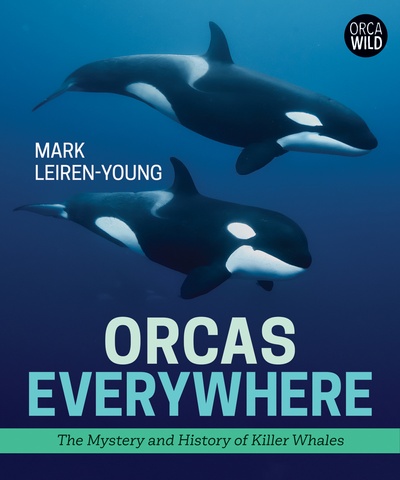 SPECIAL OFFER as a gift to new Big Fish we'll send you a digital link to Greenpieces - the world's first eco-comedy album... or Leah Abramson's Songs for a Lost Pod... or a Kindle version of Orcas Everywhere. 
Plus all previous rewards.  
About
Do you love whales?
Do you love our oceans?
Are you a fan of science based facts and and fact-based reality?
Then please join Skaana in creating and sharing 
skaana.org
a podcast that features the latest news on orcas, oceans and the environment.
My new movie, 
The Hundred Year Old Whale
,
shares the story of Granny - the former matriarch of the endangered southern resident orcas. 
My latest book, 
The Killer Whale Who Changed the World
, tells the story of Moby Doll, the whale who launched the captivity era and the movement to save the whales. 
More importantly... and the reason I decided to dive into the Patreon pond... After spending all this time studying these orcas I don't want the book and movie to become a eulogy, so I'm trying to do all I can to help save Moby's family. 
Both Moby and Granny are from J Pod, the most resident of the Southern Resident orcas - the icons of BC and Washington. As I write this, there are only 
only 80
79
75
74 of these amazing orcas left in the wild. 
In Canada, these orcas face a terrifying new threat. I've spoken with scientists who believe the expansion of the TransMountain pipeline equals extinction for the southern residents. I shared this in 
a speech to a Canadian government panel that toured BC to create the illusion the KM proposal was actually up for debate
.
In the USA, Washington's orca experts believe they can save these whales by demolishing out-of-date dams.
In my work over the past few years I've met many of the world's top orca experts and I'd like you to meet them too.
I'd also like you to meet these amazing whales. 
These orcas have a culture that predates ours by hundreds of thousands of years. They are one of only four species on earth besides humans where females live far beyond their reproductive years. The evolutionary theory behind this is "the grandmother hypothesis" which posits that in this culture - as in our own - reproductive ability isn't as valuable as sharing wisdom.
Our goal with Skaana is to talk about what we can and should do to save these orcas and our oceans.
Even the most basic podcast requires paying for space to host data, recording equipment, software and time for researching, recording, editing, posting and promoting each episode. 
When I made my movie,
The Green Chain
, I created and hosted a podcast featuring some of the world's most fascinating voices on forestry issues. The series ran on
The Tyee
and on the NFB website and the interviews were collected in the book,
The Green Chain: Nothing is Ever Clearcut.
So we'll do all we can with the stories we find for Skaana.
Thanks for being a vital part of Skaana!
Mark
Do you like reading? When we hit $800 we'll start posting transcripts of all our interview episodes. 



2 of 3
Become a patron to
Unlock 27 exclusive posts
Connect via private message
Recent posts by Mark Leiren-Young