Monosilabo
is creating Traditional drawings&comics
Select a membership level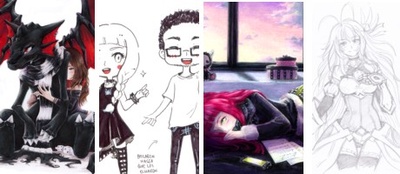 Sweet Salamandra
Thank you so much! ♡
Here you get:
✧ Access to my monthly artworks (some will be for your eyes only) in full size, hi-res.
✧ Access to my practice sketchbook.
✧ Access to discord channel.
Brave Axolote
Thanks, you're the best! ♡
Now you get all above plus:
✦ Hi-res linearts and doodles.
✦ WIPs, step by step processes pics with Q&A posts.
✦ Comic conceptart, designs, character profiles, etc.   
✦ Vote for a drawing from the Sketchbook to be fully finished! 
✦ Vote in a poll for what fanart should I draw next!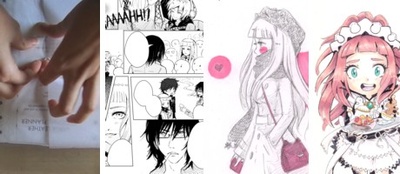 Royal Dragon
Thank you so much! you're awesome! ♡
Here you also get:
✦ Access to journal/planner posts.
✦ See the comic pages before anywhere else. 
✦ Get a monthly B&W sketch (chibi or bust up style).

About Monosilabo
☆I'm a freelance illustrator from Chile☆
Patreon is a platform I hope will help me to draw & share a lot more!
Support me?

I would love to spend my free time at working in original projects and stuff you can enjoy (fanarts for example). Also, I would love to start working in new comic projects and get out of my confort zone with new media, while trying to be a better artist.
If you support me, you will help me to secure the funds and time to create more content. Also, you will help me to be able to share what I've learned over the years with you! 

If you'd like to become a patron, go ahead and select the reward tier you're interested in☆ Otherwise, thank you for stopping by!
☆ Hope you have a nice day ☆

When reaching this goal, I'll draw an exclusive monthly illustration for my patrons & I'll be able to focus more on my personal projects, since basic expenses will be covered, phew! Also, this will allow me to support other artist that I love ✦

1 of 1
Recent posts by Monosilabo