MonsterTalk
is creating The MonsterTalk Podcast
Select a membership level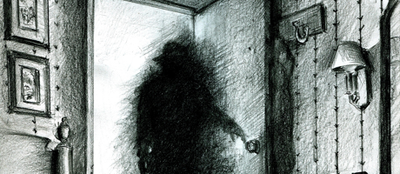 Shadow People
Love monsters? Hate commercials? Our cheapest entry to the dark bedroom closet of MonsterTalk support.
Squatches
They say Squatches are everywhere. Join the tribe at this level and you'll really be helping us out.
About MonsterTalk
MonsterTalk is "The Science Show About Monsters."
Since 2009, the hosts of MonsterTalk have interviewed scientists, experts, and enthusiasts about all different kinds of monsters of fact and legend. MonsterTalk has an archive of nearly 200 episodes. We've covered bigfoot, yeti, werewolves, lake monsters, vampires, zombies, ghosts, alien big cats, demons, extraterrestrials, real creatures, and theories about modern-day dinosaurs.
Your support enables MonsterTalk to continue to promote critical thinking while exploring the mysteries of the world we live in.
Blake Smith
 is the host and producer of MonsterTalk. He's a writer, researcher, computer consultant, and the creator of the show.
Dr. Karen Stollznow
 is an author, researcher, linguist, and co-host of MonsterTalk.  Check out her 
author's page
for links to many of her works.
We're trying to get into Video. If we can get to 500 monthly supporters, I believe we will be able to fund that development so we can grow our YouTube presence. We love podcasts, but we really believe in science and critical thinking and would like to expand our footprint out into the wider world by producing good quality content to compete with the perpetual notion machine that is "cryptozoology on YouTube." 

1 of 1
Recent posts by MonsterTalk