Abbie and Aleah
is creating Moonstone
Select a membership level
Wayfarers
Wayfarers start the journey! They receive in-depth backstories and fun facts about our heroes.
Voyagers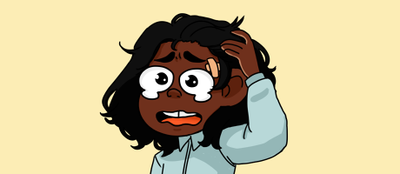 Voyagers discover all corners of the world! They receive a detailed map with descriptions of Thenna.
About
Hello! We're Abbie and Aleah, two college students who have been friends since we were 10. Abbie studies history and loves telling stories. Aleah is an illustration student and loves drawing cartoons. We've been creating stories together for as long as we've been friends, and we want to share our stories with you!

Moonstone is our webcomic about a group of travelers solving the mysteries of their world. Inspired by our love of Dungeons & Dragons, Moonstone is a fantasy story that explores friendship, self-love, and found family while the characters discover their places in the world.

Join our Patreon to get access to extra content like short stories, mini-comics, lore about the world, and more! As a part of our community you allow us to continue creating what we love while we attend school. We appreciate your support! Thank you!
When we reach 25 patrons, we will do an art raffle. Five patrons will be selected and receive a headshot of their favorite character.
1 of 2
Recent posts by Abbie and Aleah