Music Medicine Club
is creating Music Medicine experiences powered by Music 4 Life®
Select a membership level
Tier 1 - Beat Keepers
Contribute one dollar per month and you will receive access to our Music Medicine Club Blog/Vlog and our gratitude meme.  
Tier 2 - Tone Tuners
Contribute three dollars per month and you will receive:
Music is My Medicine Bumper Sticker
Music Medicine Club Blog/Vlog
Our Gratitude MEME
Tier 3 - Entrainment Builders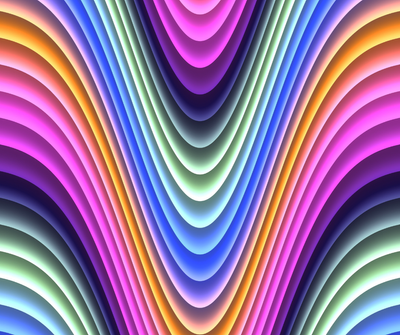 Your sustaining five dollar monthly contribution will help us build rhythmic entrainment in the flow of income to our projects. We'd be proud to offer you:
M4L Podcast
Music 4 Life Survival Packs (for self-care and helping others)
Music is My Medicine Bumper Sticker
Music Medicine Club Blog/Vlog
Our Gratitude MEME
About
Hi, I'm Judith Pinkerton, the founder of Music 4 Life®. I live in Las Vegas, where I've performed with legendary musical artists including: Elton John, Natalie Cole, Metallica, and Barry Manilow.
My music medicine journey began over thirty years ago when my husband had back surgery. He was in so much pain and I felt powerless to help, so I recorded songs on my violin. He listened to them in the hospital, and his healthcare team was shocked when his nurse was able to replace his medication with those recordings. (So was I!) People were so skeptical back then. Now, however, music therapy is a well recognized and licensed medical profession.
An inspired, masterful performance can certainly have healing properties. But I wondered if you could expertly craft music listening experiences to positively impact people's health and well-being (physical and mental) on a daily basis. So, I began to marry my expertise as a professional musician with my training as a board certified music therapist to research this idea. This resulted in the development of my Music 4 Life® (M4L) Music Medicine system and Mood Sequence Formulas™.
In addition to helping people with mood problems and chronic pain, in the last few years I've helped more than 11,000 clients with addiction issues gain some control over the moods that trigger their addiction.
I believe in this work. I have seen its power in my clients. But I won't be able to continue development of this new music medicine technology without your help. My full-time music therapy practice leaves little time for the research and development work required to make this accessible and affordable for anyone. With your help, I can devote more time applying the knowledge I've acquired throughout my career to creating real-world solutions to reduce the cost of healthcare and improve quality of life through the prescriptive application of music.
By becoming a Patron, you'll be helping advance this important work. And you'll have an opportunity to transform lives yourself using your club gifts.
As a patron you'll receive exclusive content, including M4L Music Medicine Survival Packs. These packs include M4L Mood Sequence Formula-based playlists and instructions designed to help you help others. Wouldn't it be amazing to have a tool for helping a patient or loved one with dementia or Parkinson's Disease, Chronic Stress or Anxiety?
And that's not all. I'll be blogging about exciting developments in the field so you will have conversation-starting materials to WOW your friends and family as this emerging field develops. You'll also receive free music downloads, ebooks, podcast episodes, and more. And if you are interested, I will offer you an opportunity to be a part of my research.
Thank you for visiting my patreon page. Please share with others who might be interested in my work.
Other products are available on my website: 
TheMusic4Life.com
to help you create personalized solutions.
Meet the Music 4 Life Therapy Team! 
Learn more about Judith. 
When I reach 250 patrons I will send out bonus audio of the violin music that helped my husband reduce his need for medication after surgery. 
1 of 4
Recent posts by Music Medicine Club
By becoming a patron, you'll instantly unlock access to 66 exclusive posts
By becoming a patron, you'll instantly unlock access to 66 exclusive posts