Myrhanda
is creating breathtaking oil paintings of the Georgian Bay/Muskoka landscape
Select a membership level
COVID19 video tutorials & lessons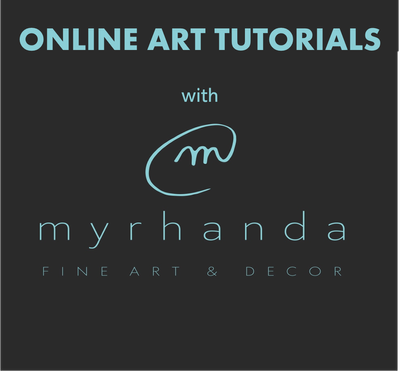 During this extremely stressful time of the COVID19 Pandemic, I have decided to create video tutorials on the basics of creating art such as basic sketching techniques, colour theory, oil painting tips etc... 
I want to help ease the boredom of being stuck at home, and empower you to create your own magic!  These classes are age appropriate within reason.  You have littles at home, you could easily assist them. 
I will list art materials required and where you can purchase them online, I am working closely with a small business art store in the Toronto are called Above Ground Art Supplies that I will provide links to.  There are many other places to purchase, and I highly encourage you to explore and find your preference.

Thank you so much for helping to support me so I can help you!
Happy painting!

About
Hey Guys/Gals

My name is Myrhanda and I'm an emerging Canadian Artist. I am a self-taught painter. I attended the school of life-long learning; the school of patience, persistence and perseverance. I started out working as a Hydraulics Specialist, and when I moved up to the Eastern Georgian Bay area, I had to rethink things. I fell back on my first love. Painting. My powerful passion to capture exquisite moments of calm that I see around me, is the precise feeling that inspires me to paint. My work reflects the splendor I see around me in the natural world. As humans we are innately drawn to beauty, and yet we so often miss it. Like all things in life, nature's visage is constantly changing. Influenced by the astounding beauty of the natural world, I'm inspired to capture these fleeting moments for you; to preserve them in paint. Whether it be the deep, rich red of a Georgian Bay sunset or the mysticism of the morning mist in Muskoka, my work captures the essence of the pure, powerful, raw beauty of nature. I want to transport you to that precise moment you took a deep calming breath after pouring yourself a nice glass of wine while sitting on your dock listening to the loons call off in the distance... I want you to remember that feeling of peace - the reason you spend hours in traffic just to get here. Remember that glorious feeling?

I paint on Birch Panels in oil as the smoothness of the wood enables me to capture the essence of the scene, as though it were a photograph. The oils, rich in both colour and texture, provide a depth and quality to my work. I get great joy from peoples' reactions when they realize it's a painting and not a photograph!

I am brand spanking new to Patreon and am looking forward to building my family of Patrons, because you guys are family! By supporting me as a patron you enable me to work full time in my studio, so I can create those beautiful masterpieces you all love! In time I'll be able to create videos for you of me painting, and possibly on my adventures to find that next painting as I explore the Canadian Wilderness. You will be a part of something special, and I cannot wait to see where this takes us!

Thank you so much, and sending you lots of love!

Sincerely,

Myrhanda Mckay
By becoming a patron, you'll instantly unlock access to 2 exclusive posts
By becoming a patron, you'll instantly unlock access to 2 exclusive posts