Naoise's Sound Art
is creating Sound Art
Select a membership level
Taiwanse Token of Prosperity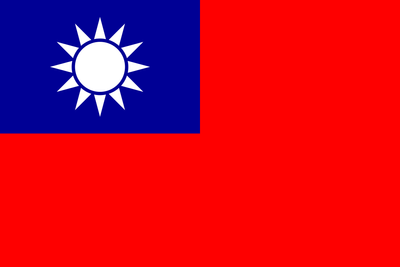 For just $12 a month, I'll send you a Taiwan Token of Prosperity of Health & Wealth per Season, Spring, Summer, Autumn & Winter
10 minute private video & interview
For contributing only $10 a month, I will provide you with a private catered video showcasing any skill or process that I have in my repertoire arsenal at your request. For example, if you would like to know any I added the sense of space & depth of sound in a video, We can do a short 1 on 1 lesson over skype, where I teach you how to use reverb generator plugins. Here are some of the topics that you can could choose from, on which you would like to know more about:
- Sound Engineering topics such as
  - recording
  - mixing
  - mastering
- Music Production aspects such as
  - Layering
  - Sound Design & Synthesis
  - Effects programming
  - Creating beats & Melodies
- Traveling for sound & visual recon & recording
   - choosing discrete locations
   - what to pack & how to pack
   - digital nomads key components
- Archiving & file management protocols
- Artistic Principles
  - What makes something interesting & unique to the masses.
  - The cornerstone of Artistry: beauty in the eye of the beholder, how to behold the eyes of the masses and influence current trends.
There are countless things that I could share information on, if you'd just like to ask me questions about myself, I would be honored too :). 
Thank you for patronage and feel free to ask me anything. 
1Planet Earth, 1Love, 1Family, 
Naoise
About
Hey there fellow advanced cyber monkey! ;)
Welcome to Naoise's Sound Art Explorations,
AKA "Artizen Ape Constructs"

Thanks for checking out my page!

I'm here to add my lens of sound art for the record of human history.
It is my belief that the advancement & evolution of our species is directly intertwined with the progression of technology or tools shall we say.

Just as the epic motion picture 2001: Space Odyssey depicted the first proto-humanoids encountering the large monolith and discovering or being gifted the ability to use the first hand held tool, our current methods of using recording technology is similar.

We can use cameras or sound recorders to capture the present moment and then in a later present moment revisit that captured moment that has already past. To my mind, that is just incredible! and we may take that for granted in our modern widespread technological era, but to have the ability to revisit the past in a more objective way through a recording device provides a gigantic leap forward in our assessment of what we are and we are composed of.
We can hear and see behaviors of ourselves as if we were seeing it in another, what a valuable tool that can be to change ourselves, reprogram ourselves and become much more well rounded, aware centered individuals.
The gift of recording mediums cannot be overstated to my mind and almost everyone nowadays has a recording device in there pocket.

So, what am I about? Well, I come from the Music background, picking up the Bass Guitar some 15 odd years ago and then learning the art of sound recording and engineering. I've continued on this path ever since, always music & always audio! No Music No Life Mate! Definitely an applicable philosophy for me. I've managed to make ends meet practicing my skills as a sound engineer whether it be doing studio/live work or more IT corporate style audio work since the beginning of my music & sound career, which I am very grateful for and I guess pretty lucky. My passion for sound & music is still as strong as ever if not burning more ferociously!

Recently, I have decided to put all my energy into making a living through my own generated means of direct income through my Music Composition.Production & Sound Engineering.Design Services, however in the current climate making a decent income can be tough, so I seek to find as many different avenues as possible! Including Djing & Live Performance too.

However, most recently I've decided to create short films with a focus on high quality sound as the main medium and decent enough video (1080P at least) , and this here will be the main selling point for ye to gaze your eyes upon and soak your ears into. SoundArt Installations for great immersion into different spaces & time.

So Welcome to "Naoise's Sound Art Explorations" aka "Artizen Ape Constructs"

The goal is to showcase various environments particular resonant ones (audio&visual) in a creative way, We will find unique spaces that have an interesting setting both acoustically & visually.
Or
We will revisit a mundane/ordinary space and bring it to light in a new and interesting way, this could be something as ordinary as "Road Construction" but taking an outside look at it and giving it a more planetary perspective~

A Tagline:
"Advancements of a Contemporary Monkey using a Microphone & Camera"

Anyway, Cheers for reading through till the end. Appreciate your time! I hope you enjoy the material and feel free to ask any questions or if you have any requests of particular phenomena to be captured, I may be able to accommodate.

1planet Earth 1love, 1family
Naoise





For Every 7 Patrons I will release a new sound art installation within 7 days. :)

1 of 1
Recent posts by Naoise's Sound Art