Naomi Goodlet
is creating Monthly Meditation Releases
Select a membership level
THANKYOU + FREE GIFT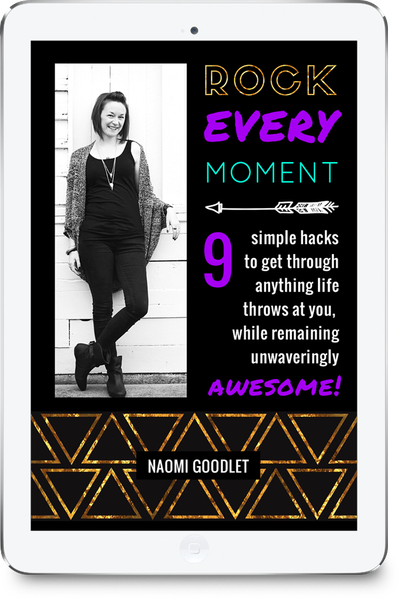 Show your support and receive my Rock Every Moment Book! Plus my deepest gratitude and the following:
Access to Patron-only blog.
Find out first about new releases.
Offer me suggestions on meditations that you'd like me to create.
Access to the Patron-Only 30% discount code for my online store
AND a free copy of the Rock Every Moment Book.
DOWNLOAD MONTHLY MEDITATION MP3
Download the mp3 of every new meditation release to play in your own time on any of your devices.
Get a 10% discount on 1-1 sessions with me!
AND everything included in the $2 reward.
Receive everything included in the $6 reward AND I'll surprise your inbox with an email, some loving support, or an oracle reading at random.

About


I've been posting self-help content for free on

 
YouTube
 

for over 10 years - that's not changing.
I release 1 new meditation track per month on YouTube.
I also post 1 of my most well-loved existing tracks on the Insight Timer Phone App every month.
My meditations have had over 1 million plays across the web with some of my most popular tracks having over 300,000 plays. 
AROUND THE WORLD, PEOPLE ARE LISTENING TO MY MEDITATIONS
FOR AROUND 300 HOURS EVERY. SINGLE. DAY.
That's 300 hours of guided meditations that are helping people to heal, to de-stress, to connect with their spiritual side, and to conquer their fears and bad habits.
Meditation can change lives, deepen spiritual connection, win the war against anxiety, soothe a heavy heart and heal grief, trauma, addictions, insomnia, stress, depression and anger, AND support general wellness. 

Repairing and rebuilding yourself is so much easier when you make time to stop, to rest, to practice and to heal.
Regular meditation practice is the key to feeling calm, centred and strong.
Self-help has consistently worked for me, and it works for the people who are spending 300 hours a day meditating using my free resources. When someone is motivated to recover, to improve themselves and to find peace within,
self-driven practice
will give them the results they're seeking.
I must say that 
I also believe in asking for help and investing in professional support
, especially if you need help to find the motivation to get started and you don't know which resources you need. For this reason, I also offer 1-1 sessions to work with me which you can book on 
my website
. These sessions are designed for those of you who know you'll benefit from regular support. (and my patrons get a discount!)
More about me

I'm a counsellor, author, blogger, meditation teacher, mindfulness advocate psychology student. Years ago I used a combination of ACT (acceptance & commitment therapy), mindfulness and spiritual therapy to heal myself from my long-standing anxiety disorder. 
I am a self-help crusader. Yes, I had some therapy to help me to overcome my anxiety in the early days, but most of it was frighteningly expensive and largely useless. I took my recovery into my own hands and read books, went to workshops, worked with a spiritual therapist (going against the advice of basically everyone, which is why I call myself The Spiritual Rebel) and I started meditating. My life was forever changed. 
Watch my anxiety recovery story
. 
Ever since, I've been committed to sharing what I know, writing about things that I wish I knew about when I was trying to fix myself, and making FREE resources to help people help themselves.
If you benefit from my meditations or simply want to support what I'm doing so that I can help others, then please choose a reward and join this amazing community of self-helpers! :)
Prices are in US dollars. You can cancel your pledge at any time!
Prefer to give me a one-off donation? Awesome, thankyou.
Do it here.
Check out my YouTube channel to listen to free meditations
Visit my website

I will release two meditations or EFT practices per month.
1 of 1
By becoming a patron, you'll instantly unlock access to 115 exclusive posts
By becoming a patron, you'll instantly unlock access to 115 exclusive posts
Recent posts by Naomi Goodlet