Natalie Michelle Watson
is creating Tiny Tatts!
Select a membership level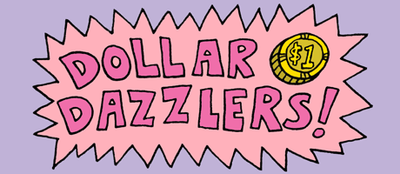 Dollar Dazzlers!
•Watch exclusive videos of me talking about my life and business behind the scenes which only YOU get to see!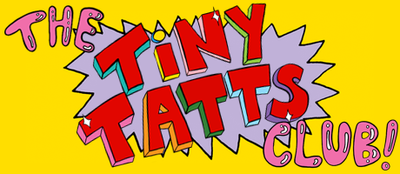 Join the Tiny Tatts Club!
•Receive an exclusive pack of 10 themed Tiny Tatts each month (eg, Christmas, Valentine's Day, Summer Fun, Sweet Treats, etc)
•A special pack of 10 Birthday themed Tiny Tatts sent to you with your subscription in time for your birthday!
•Free postage worldwide!

PLUS!
•Story shoutout on my Instagram!
•All benefits of $1 tier
About Natalie Michelle Watson
If you like fun stuff, you're in the right place, baby!
Welcome to my Patreon page. It's lovely to have you here indeed!
You've seen them on your best friend, your cousin, your nephew, and your grandma, now get ready to stick a Tiny Tatt straight on your own skin!
What's in it for you:
•FUN TEENY TINY TEMPORARY TATTOOS!
•Cool information about how you can also become Natalie Michelle Watson
•Shoutouts on my Instagram story that WILL give you exxxtra clout and street cred
•Maybe some pictures of my cat
•All for the low, low price of ten whole American buckaroons, baby! Cha-ching!
But what exactly are 
Tiny Tatts
, you ask?
I have a gumball machine that spits them out at events, but seeing as they've been so incredibly popular, I started selling them in small Mystery Packs of five. But I have a special deal here for you, dear Patron, and that is a CUSTOM THEMeD pack every month, that won't be available on my online store! Talk about
EXCLUSIVITY
! And yes, you CAN suggest the monthly theme and it MAY just get made!
Wowee! Look at these cool examples of some actual humans wearing TINY TATTS!
Here's how to apply them to your own self:
Thank you, God bless, and stay fancy,
Natalie Michelle Watson xox
When we get to 10 Patrons I will make an animated title sequence and end cards to use for my YouTube videos. This means more fun videos for you!
1 of 2
Recent posts by Natalie Michelle Watson
By becoming a patron, you'll instantly unlock access to 8 exclusive posts
By becoming a patron, you'll instantly unlock access to 8 exclusive posts