Newburgart
is creating Paintings, stories, kids books, novels, comics and fanart.
Select a membership level
How it's made
HEY! Thanks for supporting me! You'll get access to all Patron only posts, as well as process journals, videos and the behind the scenes looks at each piece I create. 
Wizard of Oz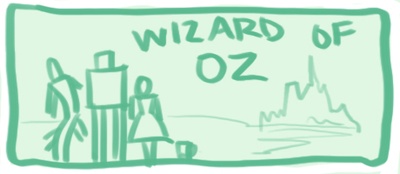 Wow! Look at you, your support is very appreciated. You'll get access to the full PSD files of my finished pieces, and access to livestreams as I work, as well as all of the How it's Made benefits. 
Tinker Tailor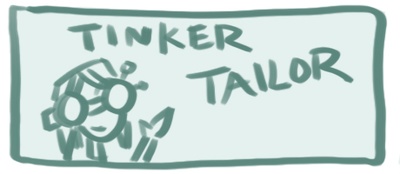 Welcome to the story Mailing list! This pack gets all of the previous Tier benefits, along with any shorter stories mailed to you once completed. This includes all zines, short stories, printed comics, etc, but does not include full 26 page kids books. I will also be doing Q+A videos periodically, and this tier allows you to have your questions answered in those videos. Thanks for being awesome!
About
Some of you know me as the artist who did the American Gods piece:
Some of you like me Sanderson fanart:
I was featured in ImagineFX and 3x3 magazine. I make kids books, comics, fine art, fanart and more, and now I'm here on Patreon.
Why Patreon?
I've been writing stories and painting other people's stories for a few years now, and I love doing it. The problem is, I have a family, and bills, and every time I sit down to draw, the thought isn't about connection, it's about money. How do I sell this?
What I want to do is tell good stories and tell meaningful stories that people need. A lot of you that follow me online have been waiting forever for more fanart from books, and the main reason that hasn't happened, is because I've been chasing around my paycheck and doing a lot of work that isn't fun, and isn't meaningful to me. I want to change things up. I have several story ideas I've been hoarding for the off chance one of them will get published through a major publisher. I want to stop doing that, and finish the stories, and send them to my patrons.
FOR FREE
. Every story and finished product will be a digital download. Every book will be available in print. 
What can you expect from this Patreon?
I'm kind of all over the map. I do life comics, I do short stories, I do kids books, fine art, fanart, tutorials, vlogs and art advice videos, I'm working with a woodshop in my town on some cool ideas, I'm doing a tattoo design. It's all over the place. I am primarily a storyteller, but since I don't always work consistently, and my projects change, I will be posting whatever is happening in my life at the moment, and will be charging per thing, rather than per month. Patrons will be able to cap how much they want to spend per month, and will still get access to ALL patron only posts in their tier, even if they've stopped paying that month because they're cap is reached. Want to pay $1 per thing, and only $1 a month? Even if I make 5 things that month, you'll only get charged $1 and still get to see all 5 projects. 
If you decide to be a patron, thank you so much. I will be posting an intro video very soon, so look out for that! 
Twenty seems tiny by internet standards, but for me, it's huge. The first 20 patrons get a personal sketch by me, mailed to them. Lets start making things!
1 of 1
By becoming a patron, you'll instantly unlock access to 21 exclusive posts
By becoming a patron, you'll instantly unlock access to 21 exclusive posts
Recent posts by Newburgart