NIk Rouz
is creating arts and fantasy comics

I am a beginning comic artist. Basically I draw / write fantasy which would be best described as a "warm feeling of sadness." At the moment, I focused on creating small, warm and cozy stories, similar to those that gave me countless hours of pleasure in watching, walkthrough or reading in the past
Currently working on "Where the stories lead"
Spark of light
Good support for me in writing various comics
As a support, you'll be able to see the coming pages out week earlier + sketches of drawn art
Warm feeling of a lantern light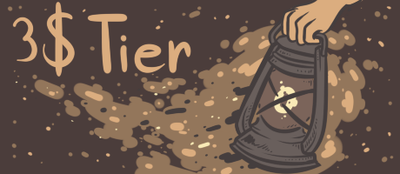 This tier will show your exceptionally zealous support for me as an artist  
And besides that it includes all the bonuses of the first Tier, also he will allow to see sketches of still not drawn arts (which in turn may be not completed) along with different news about future work
I will start working on small stories of approximately five pages long, which for 3 months will be exclusive for patrons

1 of 1

I am a beginning comic artist. Basically I draw / write fantasy which would be best described as a "warm feeling of sadness." At the moment, I focused on creating small, warm and cozy stories, similar to those that gave me countless hours of pleasure in watching, walkthrough or reading in the past
Currently working on "Where the stories lead"
Spark of light
Good support for me in writing various comics
As a support, you'll be able to see the coming pages out week earlier + sketches of drawn art
Warm feeling of a lantern light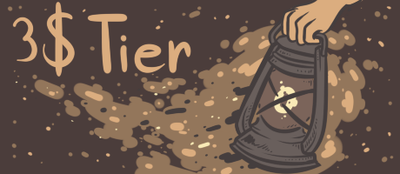 This tier will show your exceptionally zealous support for me as an artist  
And besides that it includes all the bonuses of the first Tier, also he will allow to see sketches of still not drawn arts (which in turn may be not completed) along with different news about future work