Now That's A Mouthful Podcast
is creating a podcast for cooking enthusiasts with something to say!
Select a membership level
Real People
Real People drive our podcast.  We're cooking everyday just like you.  In fact, you're why we do this!  We want to talk with you about why you cook, what you want to cook, and what you need to know.  We can help you find the answers, and our testing community is in the kitchen helping us figure it out.  It takes a village, and we're counting on you to be part of ours!
Real Kitchens
Real Kitchens are where the experiences happen.  That's what gives content to our podcast.  We work hard to provide our testing community with the tools to have those experience, we curate their feedback and turn it into a fun learning experience through our podcast.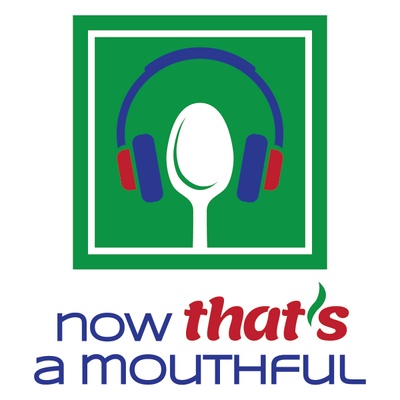 Real Food
Real Food is what our podcast is all about!  Sure, TV competitions are fun to watch, but we're talking about the real stuff we eat everyday.  We're figuring out how to cook what's available to us in our regular grocery stores, how to make our food budget make sense and how to make that food taste really good.  That means we can better prepare you each time you step into your kitchen.  You'll feel confident and you'll know that we're with you every step of the way.  
About Now That's A Mouthful Podcast
Now That's A Mouthful is a podcast created to talk about our shared experience of cooking and eating the food we cook. Our community of volunteer testers cook, bake and talk with us about what's happening in their kitchens. It's their feedback that fuels our conversations and helps determine what we should be talking about as a community of home cooks and food lovers. Each weekly episode is hosted by Chef Donna Desfor and Cherie Krause. Together they'll talk about the recipes we're cooking from, the questions that make us scratch our heads and wonder why, and help everyone understand the unique experiences and challenges of cooking in our home kitchens.  We count on our advertisers and our patrons, like you, to support us as we navigate the real world of cooking!  Real People. Real Kitchens. Real Food!
Recent posts by Now That's A Mouthful Podcast