nsz85
is creating inspiration, instruction, guidance and how-to for the firearms e
Select a membership level
You have been a subscriber on my YouTube channel and want to continue to show your support to my channel.
nsz85 Subscriber +
You have been a subscriber to my channel and have felt inspired or gained knowledge from my videos and want to show your support and thanks!
nsz85 Subscriber - Silver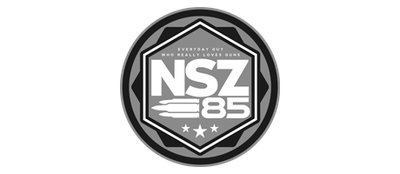 You are a rockstar of a subscriber and want it to be known! THANK YOU!
About
Why does nsz85 need your patronage?

Youtube has placed my channel, and other gun channels, in a restricted category which almost removes any and all of my ad revenue. I now DESPERATELY ask for your help to allow me to continue to grow and provide you with the best dang how-to videos on YouTube when it comes to firearms.

Have I helped inspire you, teach you or show you how to build your first, second or maybe even third AR? I would like to continue to inspire and teach, but without revenue, I am unable to afford components and gear upgrades.

No is certainly an acceptable answer but I ask that if you find or have found my videos helpful, please consider giving the nsz85 channel $1 or $2 a month.
This is my monthly goal that will put me back in line with where I was with YouTube.
1 of 1
By becoming a patron, you'll instantly unlock access to 1 exclusive post
By becoming a patron, you'll instantly unlock access to 1 exclusive post