Octobrists
is creating Unreleased and Specialized content
Select a membership level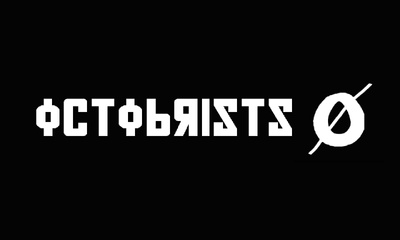 Newsletter
Sign Up for only $1 and get a monthly newsletter recapping the previous month with some current news.
Video with update on Octobrists
This tier will get you a personalized video from the band letting you know what is going on with the band. This video will be personalized to you and for you.
About Octobrists
What is Octobrists?

It is a one man band. When starting Octobrists I got sick of having to deal with band members coming and going. I also wanted to do something different in the realms of music and being in a band. It is almost impossible these days to write music that is extremely different. At this point everything has already been done and done well. So the best way to separate Octobrists from everyone is else is the presentation of the music.

This presentation is myself, two TV's, my bass and my recordings (recorded and performed by myself). It's not enough to just go on stage and perform. With so many different medias available at everyone's fingertips, including many different forms of medias is a must.

When I reach $100 I will send all of my patrons a free copy of "Don't Worry, We'll Be Strangers Soon," personalized artwork for each song along with a lyrically book all on a USB Flash Drive Stick.

1 of 1