OG Survival
is creating pleasant memories for all
Select a membership level
VIP
A [VIP] In-Game Tag
Shout Out on Patreon Wall
Selfie with staff members
Green tag in discord
VIP+
A [VIP+] In-Game Tag
Shout Out on Patreon Wall
Selfie with staff members
Orange tag in discord
Early Access to Game Modes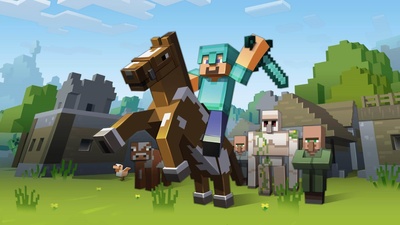 MVP
A [MVP] In-Game Tag
Shout Out on Patreon Wall
Selfie with staff members
Light Blue tag in discord
Early Access to Game Modes
Monthly Store Coupons Up to 60% OFF
Custom Nick Names With chat colors
About OG Survival

Who are We?
Hi everyone, we are new to the community. Even though some of you might have heard of us, if you don't OG Survival is a small faction Minecraft server with an amazing community! We've been developing our server and community since June, and we hope we can attract you. 
What is Patreon?
Patreon is an easy way for you to pledge an automatic monthly donation to the server. You can use any credit or debit card to set it up, and easily cancel at any time. Monthly donations are a great way to support the server because they provide a more reliable and steady flow of support for the server. It works well when most of our costs are charged on a monthly basis and we know we will bring in enough each month to cover them
Why should you?
Why should you pledge? OG Survival is expensive. Believe it or not, we have spent hundreds to keep OG survival running, including development, and work improvement. If we want to continue to improve and grow the server, that number will only go up! Your pledge is what allows us to continue making the best server around, and while you're at it we'll give you a little something as thanks. Like a prefix in chat, a selfie with a staff member or a shout out in the server events with your name on it.

One of the most important costs of running OG Survival is renting the physical server that hosts the Minecraft server itself. By reaching this goal we will be able to continue to afford this server long term.
1 of 2