Oldbob10025
is creating Gaming Content for you
Select a membership level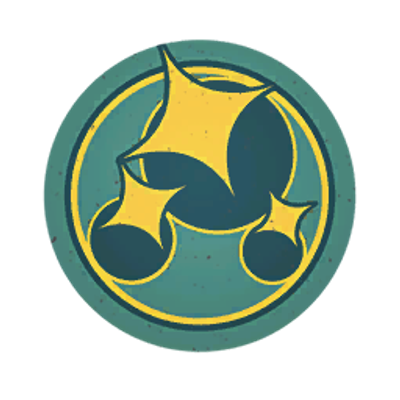 Magistracy Support Corps
The Magistracy Support Corps is an umbrella organization responsible for administrative, quartermaster, and related functions necessary to keep the MAF functioning. 
Rewards ►
       ►Every Video I produce your name will be in my credits as a Supporter of the channel 
       ►Early Access to The First Circuit Podcast Raw Footage
       ►Early Access to most of my videos (Sometimes I post them right after I make them but mostly will try to give you early access)
I know $1.00 is not much to some but it helps and goes a long way. Thank you so much
Magistracy Medical Corps Support
The Magistracy Medical Corps is the one area where the Canopian military is superior to its Inner Sphere counterparts. Operating in the belief that every warrior is worth saving, the MMC takes pains to ensure adequate medical care for all active duty personnel and speedily remove the wounded from the battlefield so they can be returned to their units just as quickly. 
Rewards ►
          ►All previous rewards from previous Tier's 
          ►Access to the Patreon News feed where I hear your idea's for the channel.  
         Thank you for the Support on the Channel
Magistracy Intelligence Ministry Support
While officially a part of the MAF, the Magistracy Intelligence Ministry  (abbreviated to MIM) operates as an independent intelligence agency, directly under the control of the Magistracy of Canopus' Magestrix herself. 
Rewards ►
        ►All previous rewards from previous Tier's 
        ►Access to a Private Discord Channel on my Discord to discuss anything you want with me.
Includes Discord benefits
About Oldbob10025
Welcome gamers to my pateron page!
I want to thank every one of you for being such a great community of gamers over the years and for following me on this journey into the world that is online gaming. As you can see I'm a huge supporter of Magistracy of Canopus in the Battletech Universe and most of my theme is part of the lore of that realm in the Periphery.
A Little about The Magistracy of Canopus
 The
Magistracy of Canopus
is an interstellar nation located in the Periphery. The Magistracy is a matriarchal society led by a Magestix, an elected position open to any woman but largely controlled by House Centrella due to the family's popularity. Disparaged by some for promoting a hedonistic lifestyle, the Magistracy supports an open society and the personal freedom of all citizens and their right to live their lives as they see fit. As such, it is a popular destination for those fleeing persecution or looking to satisfy their discerning tastes.
A little about me!
I enjoy video editing and spend most of my time at work thinking of my next project to edit or create a video for you that come to the YouTube channel and enjoy the content I provide. I find that editing videos bring out a creative outlet that I can express myself in the videos that I create for you and I hope you enjoy as well. 
I also Produce The First Circuit Podcast with Larsh/Ian/Byter every other Monday and also we have the podcast on Sound Cloud and whatever goes towards the patron helps run The First Circuit Podcast as well.
►►►https://soundcloud.com/thefirstcircuit
Thank you for supporting the channel and let us go enjoy games together with my friends and "I'll see you on the battlefield"
Recent posts by Oldbob10025
By becoming a patron, you'll instantly unlock access to 75 exclusive posts
By becoming a patron, you'll instantly unlock access to 75 exclusive posts