Operation Metaverse
is creating chaos! Let's find ways to break the game together...
Select a membership level
Meta-shifter: Early access
Help us push around the meta by supporting us at the Meta-shifter tier. You will receive, at minimum:  
Monthly acknowledgement on the Galaxy's Edge Livestream; and
Early access to YouTube videos before final content is released (does not include embargoed content).
Includes Discord benefits
Meta-breaker: Exclusive access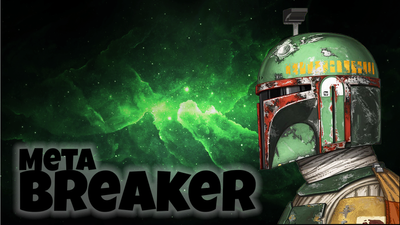 As a Meta-Breaker you will find yourself immersed in a constant flow of exclusive videos in our closed Discord chat. We will regularly share our test and trial teams from arena, Territory Wars and raids. This is the level where workshops become accessible.

All of the above items from "Meta-challenger" 
Access to the closed Discord Meta-breaker and Meta-Maker Patron chat with exclusive posts and videos (E.g. Arena and TW battles)
Weekly acknowledgement on the Galaxy's Edge Livestream
Monthly workshops
Includes Discord benefits
Guild recruitment and planning support
Limited (8 of 10 remaining)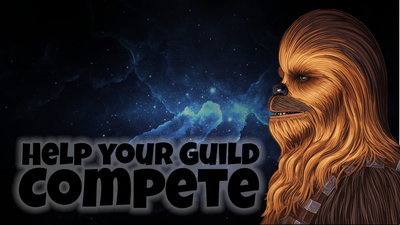 You don't have to be a guild leader to put your guild on a fast track to victory! Buy this package and help your guild reach 1000s of active players for recruitment as well as receiving monthly guild support or strategy sessions with TMoney and GoodOlMaurice for TW, raids and more.   
A monthly themed Discord Q&A with your guild OR a monthly TW planning and brainstorming session with leadership.
Shout-out on the livestream twice a month and advertisement designed by TMoney and posted in the OM Discord Feature Guild Channel.
Resources including the game's best planning spreadsheets and materials on guild management and recruitment.
Includes benefits for the "Meta-breaker" tier for one person.
Includes Discord benefits
About
We love creating content for and with our SW:GoH community. Supporting us on Patreon means a lot to us personally, and goes a long way to offsetting the costs of making videos and streaming live content--it's an expensive passion to share. 
By becoming a Patron, you gain additional access to exclusive content including many Territory Wars and Grand Arena conquests, arena climbs, raid runs and more. At the Meta Breaker level and above you also gain access to our workshops and pre-recorded workshops on Grand Arena and TW. 
Our Patreon categories build on our channel's focus on Grand Arena, TW, raids and innovative content. The tiers give you early access to videos, exclusive content not seen anywhere else, the opportunity to test and build teams with us and have us re-mod and fine-tune your roster, and an extensive guild package to bring us in to mentor, inventory and build strategy with your guild. Here are the four packages: 
Meta-shifter: Support us and preview most vids before they are made live to the public;
Meta-breaker: Gain access to Patron-only areas of the Discord where we post exclusive videos; 
Meta-maker: Access to private livestreams--perfect for those interested in testing teams in private or having fun with us streaming live on Twitch as well as regular remodding of roster teams and in-depth reports on their mods and rosters; and  
Guild mentoring and recruitment: We become mentors to your guild for everything from planning, raids, and TW while supporting you to reach 1000s of players for recruitment. This package is limited to four guilds.
If you have any questions, please send us an email or message on Discord. You can find our Discord server here: And can email
[email protected]
About the channel
In its first four months, Operation Metaverse grew to over 4500, very active subscribers. Our launch video, now with over 110,000 views, showcased a record-breaking P4 score for Nightsisters in P4 of the sith raid and set the bar for our content. Accepted as a YouTube partner within our first month, in the first six months, the channel received over 2,000,000 minutes of watch-time and more than 300,000 views.
Operation Metaverse's goal is to make our content as professional, relevant and game-changing as possible. To this end, we have released a number of meta-breaking teams, including being the first to publish videos on:
Thrawn / Magma as a Traya counter and Kru as a counter to Traya--in partnership with fellow community members (thank you Quinngard and Executioner, respectively). 
Original content including: 

Nest and zFinn as a Traya counter;
Adding Bistan to a CLS Chewy team to mow down any meta in 90 secs;
Dooku as a 5th element to Traya teams in TW; 
Nightsister-Proof Rey team using IG-88 and L3 which was immediately adopted as TW strategy by some of the largest GP guilds in the game; and
Qi'ra and Veteran Han as a Traya counter.
Our weekly Livestream, The Galaxy's Edge, has attained up to 9k views, with over 300 unique viewers watching while the stream is live. 
Gaming biographies
GoodOl'Maurice has been playing SWGOH since December 2015. An officer in The Alliance's Xi, he is known for his creative and out-of-the-box teams and interesting zeta choices. GoodOl'Maurice has been a YouTube regular for over two years, and has appeared on a variety of podcasts. Co-host of The Alliance Livestream with EA Gamechanger Remon Azab.
TMoneyGee joined SWGOH in October 2016, and serves as the leader of The Alliance's Wolfpack, a competitive, TW-focused, ~205 million GP guild. Featured as CG's first player of the month for her work to bring her low-GP guild to conquer the Heroic AAT, she has been setting records with her guild ever since. TMoney has been a guest on a number of channels and podcasts and appears as a regular on the Reality Skewed Gamers' Saturday Jedi Academy.
$550
-
reached!
per month
Earning this amount each month will start to make this a sustainable labour of love for the two of us. Our monthly creative programs and Internet will be covered and our electronics can go ahead and break once a year or so with faith they can be replaced. 
5 of 5
Become a patron to
Connect via private message
Recent posts by Operation Metaverse