Orlando Fox
is creating Doodles
By becoming a patron of Orlando Fox you'll be an active participant in their creative process.
Select a membership level
Start With Something to Drink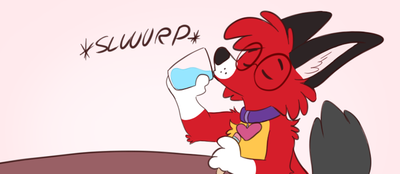 Gosh, how incredibly kind of you! My $1 tier gets you:
-My utmost appreciation!
-Access to view all of my doodles I post here! Works in progress for doodles I intend to post publicly a little later down the line, my endless sketches I do in between commissions/as warm-ups or before bed, etc etc!
Appetizer
Ooo, feeling generous, are we? My $3 tier gets you:
-Everything in lower tier. AND...
-Receiving one vote on art-suggestion polls!
(At least once a week, I will curate a poll for a character/theme you guys may perhaps like to see me draw for my warm-ups! "Bowser", "Yoshi", "Robin Hood", "dragons", "ferrets", etc etc!)
Main Course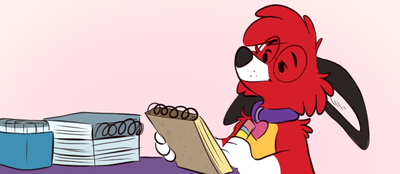 Oooo-- alrighty, you drive a hard bargain... my $5 tier gets you:
-Everything mentioned with all previous tiers. AND...
-TWO votes on suggestion polls! In the possible events at least two characters I have up for voting tickle your fancy. Or maybe you want to up the odds for that specific someone to be seen. I won't judge. 
About
I'm finally going to try again with this thing!

"So just who ARE you?"
My name's Brianna, although I tend to go by my character name/online alias, "OrlandoFox"! I'm pretty much entirely self-taught with my art. I've been drawing since March of 2010, when I was around 12 or 13 years old, but I've otherwise always had a love for cartoons, animation, and art in general since I was very young. Fast-forward to the year 2020 and I'm still drawing fluffy, cartoon animal degenerates and I love it to bits!

"What are you planning on doing with this page, and why?

My overall intent with this Patreon is to share various doodles, scribbles, personal experiments, and whatever else have-you that I otherwise feel is too "scatter-brained" or lacking to post elsewhere, such as my website or even my Twitter.

In other words, I'm planning to post my progress sketches for my various pieces (commissions if allowed, for-fun works, suggestions from my Patreons, etc etc), finished products several days in advance before public posting!

My sole, and therefore primary, source of income has gratefully remained to be... well, all of  this. Being a freelance artist and accepting commission work. And I'd still love to do that, and I'm always grateful to be here. However, I can't deny that more and more it's taken up any more personal art time I feel I can have without otherwise constantly worrying about neglecting my clients in my queue. And with this page, not only would I be able to have a set "dumping grounds" for more of my art, but perhaps I could more feel allowed and able to do more than only commission work, and therefore produce art not only for my own de-stress means, but eventually for the public!

"Hrmm... well, lets say I do put a penny towards this... would I specifically receive anything in return?"

Aah, I'm so glad you asked! Overall, I would like to provide every tier level of mine with a hopefully proper show of my genuine "thank you" for wanting to support me!



Should I manage to actually reach this amount per month, I PROMISE I'LL THINK OF AN EXTRA SOMETHING PATREON-SPECIFIC TO DO!
Maybe silly experimental works, extra raffle opportunities.. streams?? We'll see if and when we get there!!
1 of 1
By becoming a patron, you'll instantly unlock access to 45 exclusive posts
By becoming a patron, you'll instantly unlock access to 45 exclusive posts
Recent posts by Orlando Fox