Paige R Penland
is creating stories about the Americas.
Select a membership level
Extra Op-Eds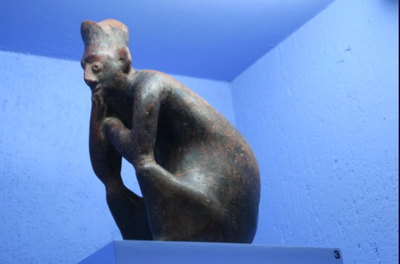 I have strong opinions, a vulgar mouth, and a penchant for conspiracy theories, all of which I try to keep in check on public content. I also like to think I'm funny. If you're curious, kick in at least $1 per month and I'll write a few snappier pieces, especially for you. 
About
I've been writing about the Americas for most of my adult life. I lived and worked in Central America, Mexico, and Colombia for years as a tourism professional, authoring a dozen travel guides and numerous articles. I've covered all of Latin America for different commercial travel sites and roamed extensively around the region.
Right now, I'm a single mom in Atlanta, Georgia, where I've continued reading, writing, and tweeting about Latin America, in particular Central America, US–Latin American relations, and how this burgeoning, three-way Cold War between the USA, China, and Russia is panning out in our hemisphere. And travel, since that's my speciality.  
A couple of my Facebook friends suggested that I set up a Patreon site, to try to monetize my hobby. Why not? I could use a little extra cash. And since my area of expertise is suddenly a hot topic, this will at the very least give me a chance to publish my point of view in the midst of so much misinformation, disinformation, and selective omission in our media spheres. I'm not a journalist, but I will be recommending and commenting on news stories that aren't getting nearly enough play. 
I also blog about neuromarketing, social media, and public speaking for work, check me out at
http://www.wearechainsaw.com/posts/.
If this platform pans out—and I'm not holding my breath—I'll probably publish the occasional science fiction story as well. That's my other hobby that doesn't pay. I'll also post podcasts and travel videos, as I've got a trip to Cuba on the horizon. Go ahead, sign up! And thanks for stopping by.