Patrick Galactic
is creating Music + Videos + Magic
Select a membership level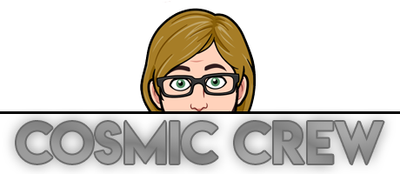 Membership - Cosmic Crew
This $5 membership gives you a VIP pass to my creative world. Members get access to my Patreon-only posts Including:
- Demos/unreleased material
- Exclusive "behind the scenes" videos
- 10% discount on merch
- Hear new releases before anyone else
- See my newest music videos first
- A video "Thank You"
About Patrick Galactic
How to Pledge
One Time Pledge - After you become a Patron, delete your pledge after you've been successfully charged (approximately 7-10 days after the 1st of the month). You'll know when you've been charged because you'll receive an email confirmation. 
Monthly pledge - Become a Patron at an amount that you are comfortable spending on a monthly basis. No further action required.
Keeping Pop Weird for 25 years.
I'm a working-class songwriter in a high rent city with infinite hustle and zero inhibition about making the best art I can.
I've been in a billion bands and played a zillion shows. I've toured and I've made a bunch of albums. I've written more than 300 songs. 
My dream today is different than when I started.
I don't need to be rich or massively famous. My dream is to make enough money to put out the highest quality albums and videos possible (and market them). My dream is to tour without incurring thousands of dollars of debt that will take years to repay.
Like many musicians, I play as many shows as I can and have side hustles all over the place. I busk. I curate shows at venues around Seattle to bring attention to singer-songwriters in the city. I do everything possible to fund my projects and celebrate the musical arts.
But living in the one of the fast-growing cities in the US is expensive and the money I make simply isn't enough to adequately cover the costs of this huge endeavor.
This is where you can help
. Whether you you want to give a small, one-time amount or join me for every month of my creative journey, I am grateful and determined to justify your investment.
My entire life has been like a puzzle
, trying to figure out how to make the pieces fit so that I can live as an artist and creator without working 2-3 other jobs simultaneously and wasting my creative energy taking orders and fulfilling corporate agendas.
Your Patronage is a way for me to finally put the last piece in the puzzle.
Regardless of the amount or duration, I sincerely appreciate your support. 
When I can reach $100 a month, I will perform a special solo show that will be filmed and consist entirely of requests from my Patrons! Nothing is off limits!

Ever wanted to hear me do "When Doves Cry" or "Hit Me Baby One More Time"?! Help me reach this goal, make the request and I'll do it!
1 of 3
Recent posts by Patrick Galactic
By becoming a patron, you'll instantly unlock access to 14 exclusive posts
By becoming a patron, you'll instantly unlock access to 14 exclusive posts