Jim Pavlica - neonUFO
is creating art, comics and all that pretty stuff
Select a membership level
First dibs!
Pledging $1 or more, you can get the first dibs on future adopts (auctions not included), which will be posted on patreon a day or two before they are posted on deviantART. 
WIP gallery + discord access
Pledge $5 or more, and you will gain access to previews, and occasional speedpaints and step-by-steps of my upcoming works!
You also get access to my art help & chat discord!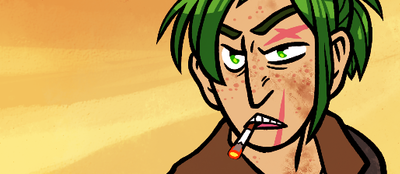 ART - tier 1
Limited (4 of 5 remaining)
About Jim Pavlica - neonUFO
Howdy!
I'm Jim, a freelance artist from Slovenia. I find great comfort and joy in making colourful and expressive art, and have been drawing for as long as I remember. I create a lot of content, as I pretty much spend all my free time drawing.
I rely purely on my commissions and Patreon money to provide for mine and my cat's living expenses. While an occasional dollar might go towards my hobbies, most of what I earn is used to pay for the bills and food.
Thanks to the overwhelming support I've received online thus far, I have been able to do what I love and work hard to earn my living in a way that's comfortable for me during my ongoing process of healing and growing as a person, and I am ever so grateful for that.
Thank you very much for checking out my page!
Recent posts by Jim Pavlica - neonUFO