Peepal Farm
is creating a place for animals to heal and be heard.
Select a membership level
Animal Updates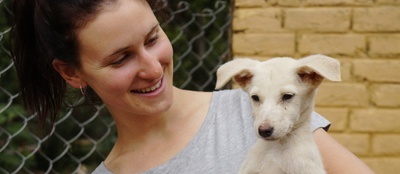 Patrons who contribute $1 will receive: 
- A personalised digital greeting from one of our animals!
- Access to our Patron-only stream.
- Early viewership of our animal rescues. 
Animal Sponsor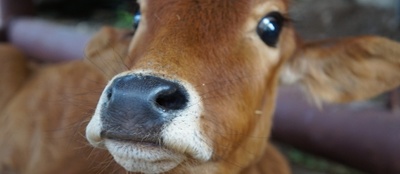 Patrons who contribute $15 per month will be covering the upkeep cost of one of our animals! 
You will receive: 
- A choice of the specific animal you want to sponsor! You will receive completely exclusive and personalised updates about your animal. If your animal is released or adopted, you can choose your next sponsor animal!
- A brick on the clinic will be painted with your name so visitors can see our supporters!
- All of the $1 rewards.
Double Sponsor
Patrons who contribute $30 per month will recieve:
- A personalised New Year's card in the mail!
- All of the $15 rewards
About
We are Humans Helping Animals

Peepal Farm is a stray animal recovery center and vegan, organic farm in Dharamsala, India. We are dedicating to alleviating and preventing physical suffering of animals through rescue, education, and a better way of living.

OUR STORY

We broke ground in December of 2014, and even before we had a place for ourselves to live we were rescuing animals. In the following years we finished construction, began farming, and started a volunteer program to bring people from around the world in contact with animals they often consider "food".
OUR FUTURE
We have rescued almost 500 animals since then, and more are always streaming in! As we become more known in our community, more people are taking action when they see animals in need.
Our next goals are:
To begin working in schools to reach young people and encourage compassion and good work.
To start a more aggressive stray dog sterilization program in our area to prevent many injuries and accidents. Overwhelmingly, puppies are the ones who are injured the most often. By sterilizing adult, female stray dogs we are saving both them and their future puppies from suffering.
To raise enough funds every month to become sustainable and increase our ability to help animals.
WHERE DO YOU FIT IN?
As a Patron you will not only get the benefit of saving lives every single month, but you will get
exclusive and early access
to our cute, funny, and heart-warming content like videos, pictures, updates, How-Tos, and more!
THANKS TO OUR SUPPORTERS WE ARE WELL ON OUR WAY TO OUR GOALS! WE COULDN'T DO IT WITHOUT PEOPLE LIKE YOU WHO WANT TO HELP ANIMALS.
THANK YOU!
All permanent residents are sponsored!

When we reach $225 per month, our permanent residents (animals who are unable to be released or adopted out) will be fully sponsored!

When this happens we will release a video of one of our co-founders (hint: It's me) dancing on the farm in a onesie. This will be for Patrons only!

...I may regret this.
3 of 4
Recent posts by Peepal Farm
By becoming a patron, you'll instantly unlock access to 5 exclusive posts
By becoming a patron, you'll instantly unlock access to 5 exclusive posts