@PeterBoykin Patriot & Constitutional Rights Activist, Civic Leader
is creating #MAGA Motivation, MagaOneRadio.net, & MagaFirstNews.com
Select a membership level
Patriot Supporter
You REALLY LOVE my MAGAFIRSTNEWS
 You'll have access to any subscriber-only content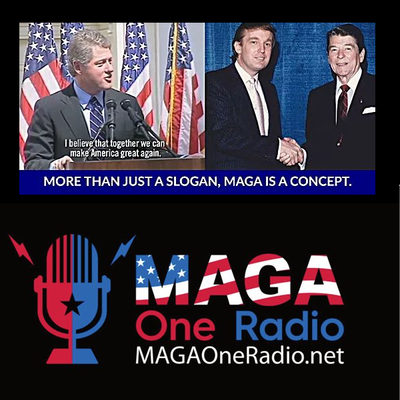 Contributor
Exclusive updates
You'll have access to any subscriber-only content
Contributor Plus
Let's work together to #MAGA
Participate in helping direct my work to #MAGA
Will retweet your pinned post
About @PeterBoykin Patriot & Constitutional Rights Activist, Civic Leader
Hi. My Name is Peter Boykin (@PeterBoykin)
Would y'all be willing to support our dream?
Our impact on #MAGA movement is known
#MAGAFirstNews with #PeterBoykin MagaOneRadio.net PeterBoykin.com
Each month over $500 is spent creating MagaOneRadio.net and MagaFirstNews.com and other projects under The MAGA Network we need your help to grow.
What I propose is that everyone just pledges $5 at least if everyone did we could REALLY grow and
travel and do the activism we want to do
#MAGAlways this is NOT a get rich scheme, if we had the ability to pay the bills and travel we could really become part of the movemeown our own we would.
In the past 3 years over 100k has been spent by us to motivate and create #MAGA
We need you help so that we can motivate our base so that Patriots can really always prevail! 
We can only do that if we get more support. If we could make THIS a full time job, and not be tied down imagine what we could do if we worked for you!
So we are on the lookup for sponsors
It takes a lot of Funding to do the events we want to do.
Peter Boykin has over 90K Followers on Twitter,  the G4T Group on Facebook has over 2.5K Active members. If just a fraction of them just donated $1 a month it would make it much easier to accomplish goals. 
We have the goals to go to many events in the future such as CPAC, Family First, Freedom Fest, Politicon and others. We could do this only..
If you would help out and please donate.
THANK YOU #TrumpTrain
You can follow Peter Boykin on Twitter
http://Twitter.com/PeterBoykin


Please help out MAGAOneRadio.net so it can continue our activism
Please, consider contributing to our station and helping to #MAGA
MAGA is NOT a POLITICAL CONCEPT!
IT IS AN AMERICAN WAY OF LIFE
We at MAGAOneRadio.net a Part of TheMagaNetwork have been working extremely hard to promote those who Make America Great!
Our mission is to support and ensure True Freedom of Speech. <g>Additionally</g>, our goal is to bring fun and excitement into American Activism through events.
We are celebrating the American Concept of #MAGA !
#MAGA is much more than a political slogan.
It's a Way of LIFE.
The #MAGA slogan was previously used by
Former Presidents; Ronald Reagan and Bill Clinton.
Then it was given life again in 2016 by Donald Trump.
We will promote
#AmericaFirst and Pride in the USA!
I will be able to get a small booth at CPAC
1 of 3
Recent posts by @PeterBoykin Patriot & Constitutional Rights Activist, Civic Leader