Polyshaper Team
is creating videos and tutorial about polystyrene and foam creations
Select a membership level
Community
Participation to our exclusive group on Telegram to share ideas and much more
+ Q&A + download of our works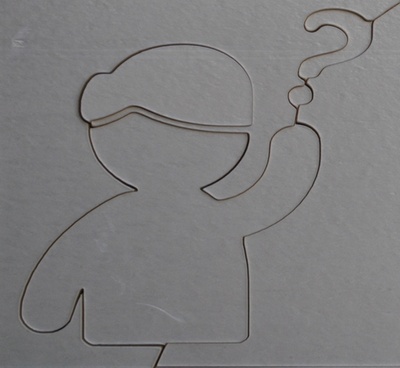 Ask something our team and download our creation (3 each month, one of big dimensions). 
About
Welcome this is our Patreon English page (
here
the italian version).
We are creating a
community of people
who are interested in the world of polystyrene and foam creations, to stay up to date on new developments and to share ideas, but also to deal with common problems, easier to solve together.
Of course, we thought to people who have decided to
trust us
by buying our machines. For you we decided to create a custom service to try to stay close to you when you need. As?
Providing a lot of material:
videos, tutorials, images, ready-to-use files
and much more ...
All this is possible of course only
thanks
to your help.
Carmelo –PolyShaper TeamWho we are
Ciao a tutti we are the polyshaper team and welcome on Patreon
You can find more info about us 
here
.
What we do
Someone knows us thanks to our Kickstarter campaigns
(
link
)
, someone else because has decided to purchase in other ways our machines (thanks for believing in us!!!)
What we want to do
To create a community of people working with polystyrene and expanded foam in general, we want to share ideas and useful tools to be able to express themselves in the best way.
Once you have completed the purchase of a machine, often, it takes time to become familiar with the tool, having to deal with several problems that initially seem difficult to solve. We realized that many people have the same difficulties: the problem of the one is a problem for everyone.
A quick confrontation allows problems to be solved quickly.
We know that it is difficult to find useful advice on the internet, for this reason the idea to create a community of selected people to try to answer all these questions and all the doubts, but also to share and exchange ideas together to grow more easily and in a funny way.
To do this, however, we need your help.
To show you our gratitude, we have provided a series of rewards to thank you for your support.
But this isn't over ...
Once we reach the goal, we provide to give a machine per month that will be sent directly to the luckiest of you.
Yes, even ith the minimum tier, (less than one coffee per month) you could win a PolyShaper Oranje. This is going to happen every monthly so if you have not been lucky in this month you could be next month. Of course the chances of winning grow according to your support.
Once we reach the goal we want to thank you giving a PolyShaper Oranje for the luckiest of you. This is going to happen every month and you can also participate by donating only 1$.
Of Course the chances of winning increase according to your support.
Thank you all

1 of 1
By becoming a patron, you'll instantly unlock access to 1 exclusive post
By becoming a patron, you'll instantly unlock access to 1 exclusive post
Recent posts by Polyshaper Team