Professor Willow
is creating Pokémon Go Support
Select a membership level
Starter
Discord role, access to the Patron's only channels, and early notification and access to upcoming server features
Includes Discord benefits
Trainer
All previous rewards
One wildcard Bingo square for our monthly Community Day Bingo challenge 
Includes Discord benefits
Master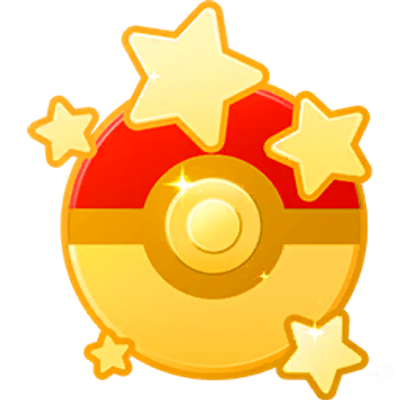 All previous rewards
Upper Valley Discord Pin 
Your choice of either Gym Leader or Team Pin
Includes Discord benefits
About
Welcome to our Upper Valley Community Patreon Page!
You've no doubt landed here because you've been utilizing and enjoying our
Pokemon Go - Upper Valley Discord Server
 which helps organize and coordinate Pokemon Go events, raids, trades, and more all throughout the Upper Valley of Vermont and New Hampshire. We've built an astounding community together, traveled together, enjoyed each other's company, all fostered over our enjoyment of the Pokemon Go game. We're coming to you now to ask for your continued support to help grow and maintain various events and services that we've been providing to our community for the past few years. We would be grateful for any contributions you're willing and able to provide! 
First and foremost:
Our server will always be free to use, and won't stop running just because funds aren't available. Every trainer is a valued and contributing member of the server/community, regardless of their financial contributions. Anything that you contribute will be immensely valuable to everyone in the community!

Why?
We value our community. We want to be able to provide everyone with invaluable connections, experiences, challenges, and rewards for their contributions to the community and related game play.  


How?
Reward tiers allow us to tailor the rewards to your contribution. Even at $1/month, you'll have access to the Patron's only section of our Discord server (including a section showing exactly what the money is going to, so you always know that your contributions are being put to good use), an associated Discord role for other trainers to see that you're a contributing member to the community via Patreon, as well as other perks listed in the contribution subscription! These Patreon rewards and perks will continue to evolve with the help of your input!

What?
Your contributions make it possible to maintain bot services that help admins run the server smoothly, to create promotional materials to grow the community base, and to offer games/prizes for our outstanding community. Up until now, a select few have been volunteering their own time and money to provide these (and more) prizes and services available to the entire Upper Valley Pokemon Go community. With greater financial support, we are sure to increase the frequency and quality of our challenges and prizes. 


We believe it goes without saying that our community would benefit greatly from your financial support, but we'll say it anyways. Thank you. We greatly appreciate you. The Patreon model has us place rewards here to entice you to donate, but if we're being honest... you're here because you understand what we're all trying to do: have an awesome time playing Pokemon Go together as a community.

Ability to award Go+, Gotchas, and community-designed pins as community day prizes

3 of 5
Become a patron to
Connect via private message