Project Whimsy
is creating every artistic whim.
Select a membership level
Donut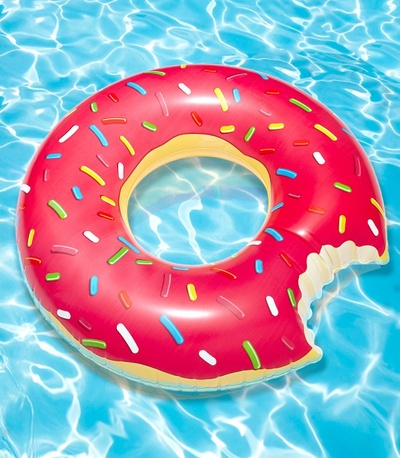 All of my content on Patreon, at least for the time being, will be available for FREE. I understand what it's like to be strapped for cash, but still want to be supportive. Checking back regularly and words of encouragement are deeply appreciated on my part. If you pledge $1, or any amount, I will be over the moon with happiness, and you will earn my eternal gratitude for helping keep me afloat during this creative voyage. 
Pretzel
During the Middle Ages, pretzels were seen as a symbol of good luck, prosperity and spiritual fulfillment. They were also commonly distributed to the poor, as a way of providing them with both spiritual and literal sustenance. Will you be my pretzel?
Flamingo
Flamingos are majestically awkward and invoke a feeling of happiness in most people. If you select this tier, I would consider you flocking flamazing. 
About
My name is Caitlin Rose Jackson, and when I was three years old, I told my parents I wanted to be an artist. This dream stayed with me well into high school, but I eventually talked myself out of it. I told myself it wasn't "practical." Of course, I didn't know what else I wanted to do, so I spent a lot of time trying various things out. In the process, I graduated magna cum laude from Scottsdale Community College with an AA in Fine Art, and then I proceeded to graduate cum laude from Arizona State University with a Bachelor of Science in Sustainability with a Sustainable Energy, Materials, and Technology focus, along with a minor in Landscape Architecture. Unfortunately, things still didn't come together for me because in the middle of it all, at 20 years old, I was also diagnosed with Crohn's Disease. Eventually, at 29, I couldn't deny my calling any longer and decided to officially become the artist I always knew I was.

Each vibrant, acrylic painting is inspired by elements found in nature or during my world travels and is meant to add a whimsical touch to the "every day." There are a lot of times when my Crohn's gets the best of me, and I don't feel well, so it's vital that my art brings a smile to my face and lifts my spirits as I am creating it. When I work on a painting, I continually ask myself, "Will this brighten a room?" and "Will this brighten someone's day?" It is also important to me to make the community a better place, which is why a portion of the proceeds is donated to animal welfare and nature conservancy causes.

When I'm not busy creating pieces for Project Whimsy and traveling, you can usually find me writing, reading, playing the piano, or hiking. No matter what I do or where I go, I am always accompanied by my two pug children and wonderful husband. Since I am an only child, I am incredibly close to my parents, A.K.A., my Biggest Fans. I couldn't do what I do without unconditional support and love from my entire family. Love you guys!

Now without further ado, let's get whimsical!


As of right now, my goal is to get to 10 patrons. This would definately help me stay motivated!

1 of 1
Recent posts by Project Whimsy