Psychara
is creating magic & art!
Select a membership level
Broommate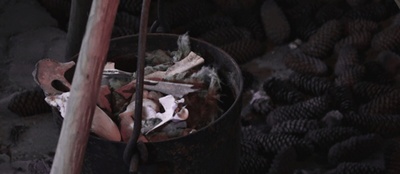 Let's be broommates, fly off and get a cup of tea together! You're paying?

• Access to the patreon blog! OOTD's, exclusive photo's and personal updates
• A chance to jump in with ideas, feedback and requests for future photoshoots / artwork / tattoowork

Familiar
I think you must be my spirit animal, because you're helping me walk the right path!

• Acces to more in-depth blog posts about witchcraft, personal thoughts and my work
• Previous tiers

Psychara's coven
You succesfully signed up to be part of "Psychara's coven". Press 6 to receive some good karma into your life.

• Early access to Psypuff sales, and a 24h chance to adopt a creature before the sale goes live
• Previous tiers

About
Hallo! My name is Mara, aka Psychara and I'm a forest witch from the Netherlands! Working fulltime as blogger, alternative model, tattoo apprentice, illustrator, animator, textile artist, founder of Psypuff and professional animal lover. I've been sharing my work on social media since 2011, Psypuff exists since 2014 and my tattoo business has yet to start. I've built a great online community of the most lovely, magical and supportive creatures better known as 'followers', and I would love to keep creating art for all of y'all!
Instagram: @psychara / @psychara_art / @psypuffs
Youtube: Psychara
Facebook pages: Psychara / Psychara Art / Psypuffs

Why Patreon?
To be able to make a living as freelance artist, I am working my tits off! That's right, there's a reason I'm so flat chested.
Working on the commercial stuff leaves me with little time to create really cool art, make more videos and to start my tattoo apprenticeship. I simply need more time and time is money!
If you like my work and can spare a nickel or two or 50, you will not only financially support me and make me cry because my mental ass can't process love like a normal person; you will simply buy me more time! Which make it sounds like I'm dying, which I guess could also be a nice selling point, but don't worry!
What will you get in return?
Well, besides the cool stuff that I'll be creating and sharing online, you'll also get access to my Patreon blog! Where I'll be sharing behind-the-scenes kinda stuff, witch tips, personal thoughts, extra content and small gifts for just y'all Patreons!
By becoming a patron, you'll instantly unlock access to 150 exclusive posts
By becoming a patron, you'll instantly unlock access to 150 exclusive posts